Chris Brown might be a father again sometime soon.
The R&B singer has been dropping hints that his girlfriend Ammika Harris is pregnant. A few weeks ago, Chris Brown left a comment on one of his girlfriend's photos on the Gram where he called her, "my baby mama." At the time it came off as a joke, but then some more pictures of her surfaced from her 26th birthday bash which appears to show a growing baby bump.
This week, Breezy liked a comment a fan made on one of Ammika's photos on Instagram. "Chris Brown baby mama is fine as hell," the female fan wrote. Other fans quickly noticed that he liked that one comment and went crazy. Of course, this is not a confirmation from the "Heartbreak On A Full Moon" singer, but he has been dropping a lot of hints, so we better take notice.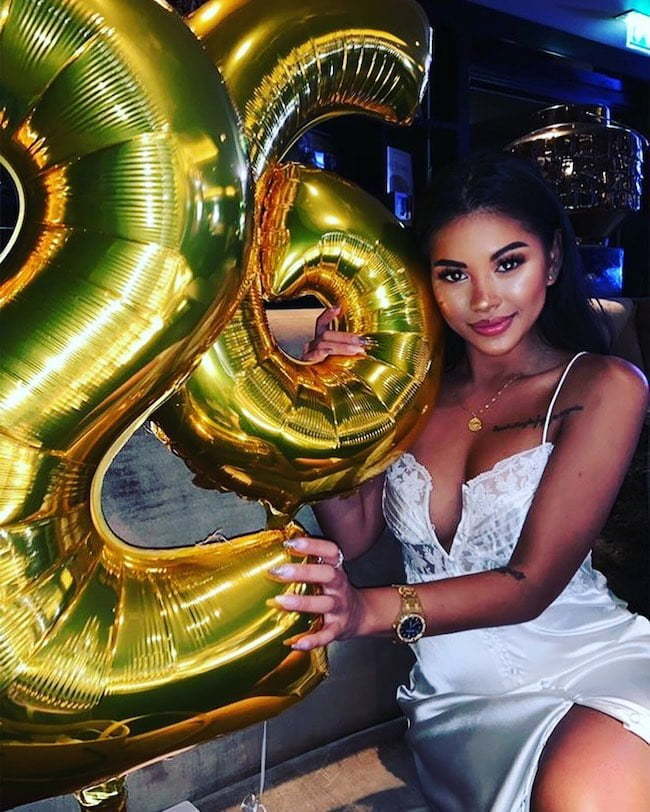 Chris Brown female fans appear to be the most reactive towards Ammika Harris' rumored pregnancy. Breezy and Ammika have been dating for over a year per our sources. The singer has been able to keep the relationship under wraps all while folks were speculating that he was dating model Indya Marie and Indonesian singer Agnez Mo. CB is always linked to a "baddie," but he clearly has a type.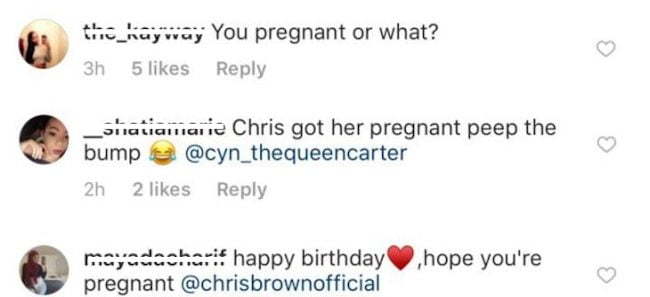 "Now baby if she's pregnant I'll be very upset, I won't leave but I'll be VERY UPSET," one female fan wrote while another added, "You better confirm that she isn't pregnant or you catching these hands."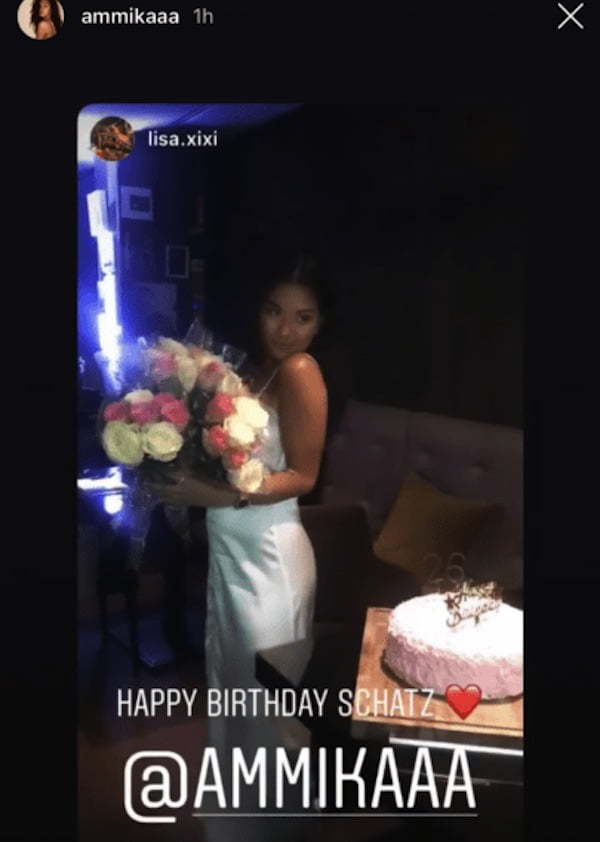 Breezy already proves himself to be a good father to his baby girl Royalty Brown who recently celebrated her 5th birthday. Perhaps he is expected a baby boy with Ammika, or maybe this is just mere trolling from the two of them. Whatever is the case, Chris Brown, you will be a great dad once again.