Popcaan revealed in his new song that his late friend Shagel was stabbed 38 times.
Police sources confirmed with Urban Islandz that detectives are actively following leads into the gruesome murder of Junior Thompson, Unruly Shagel's government name. Shagel, who grew up with Popcaan in St. Thomas, was stabbed to death at the deejay's home in Cherry Gardens in December last year. The dancehall star was in Europe on tour at the time of the murder and Shagel was left in charge of his property.
Popcaan released a new song last weekend titled "Traumatized" where he sings about the difficulties he has been going through while trying to deal with the death. Perhaps the most telling revelation in the song is when the Unruly Boss revealed that Shagel's killer stabbed him 38 times, which is considered overkill.
"Coulda weh mi bredda do yuh dawg / Mek yuh haffi stab him 38 times / Mi nuh care who you are / Karma anuh show yuh sign," Popcaan deejay. "Why the real youths die young? / Yuh kill the man left' him daughter and son," Poppy continues in the emotional single.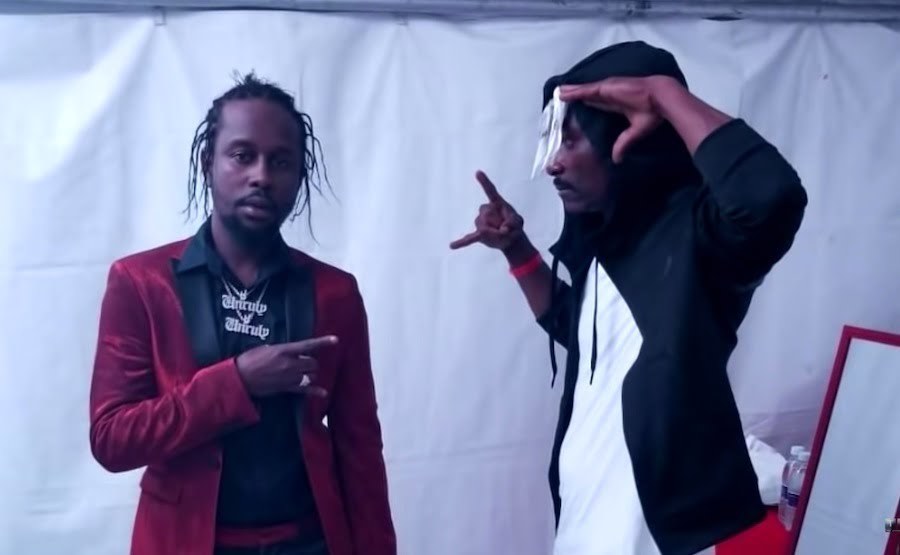 Police have yet to make an arrest in the case. Sources inside the Unruly camp told us that Popcaan regularly follows up with law enforcement through his attorney to get an update on the investigation, but they believe that cops are not doing enough to catch Shagel's killers.
"Police them not doing much, and you know this is how things set in Jamaica if they don't find the killer in a few days them stop investigating," sources said. "That's why there are so many unsolved murders. The only time you see the police go all out is when they want to arrest artists, but as the boss says, left them to Karma."
Popcaan previously opened up about Shagel where he shared a bit of their history of how he brought his friend with him from St. Thomas to Kingston to make a better life for themselves and their family. The "Traumatized" deejay says Shagel was like a member of his family and only one of few people whom he truly trusted.