Kanye West is seriously considering starting his own church and plans to call it Church of Yeezus.
It appears that Kanye West was so impressed by the turnout at his Coachella Sunday Service that he is now seriously toying with the idea of opening his own place of worship. A few years ago some rumors surfaced claiming that the G.O.O.D. Music rapper was planning to start his own religion, Yeezianity, but at the time it was mere rumors. People is now reporting that a solid source confirmed that Ye is suddenly passionate about the idea of his own church.
"He is extremely passionate about his faith and wants to share it more regularly with people," sources said. "He spends a lot of time studying and praying, and wants to share his journey."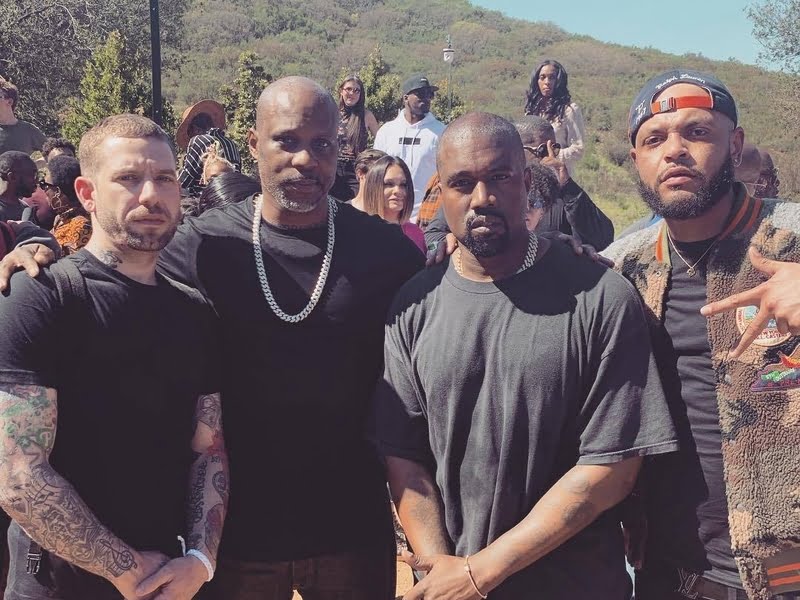 The site reported that Kanye main aim is to help people heal their brokenness because he has been to a place where he himself needed healing. He thinks that music and God can help heal people and is very passionate about helping people.
Over 50,000 people converged on Kanye West's set on Easter Sunday to see his Sunday Service. The event was also Livestream where hundreds of thousands of fans tuned in. Kanye has been hosting his weekly Sunday service since around mid-January. Two weeks ago he hinted that he would be pulling the curtains soon, but it appears that his effort is only picking up steam.
Kim Kardashian recently opened up about Kanye West Sunday Service where she told Ellen it's a healing process for the rapper. "It's honestly more like a healing experience for my husband," Kim said. "It's just music; there's no sermon. It's definitely something he believes in—Jesus—and there's a Christian vibe. But there's no preaching. It's just a very spiritual Christian experience."