Popcaan and Drake came together to turn the O2 Arena into the O3.
The OVO rapper brought out his dancehall comrade as a special guest on his "Assassination Vacation Tour" show at London's O2 Arena on Tuesday night. The crowd went wild when Popcaan walked onto the giant stage to perform his mega-hit single "Only Man She Want." This marks the first time that both Drake and Popcaan are performing on the same stage since the dancehall star officially became a member of OVO Records earlier this year.
In December last year, Drizzy flew to Jamaica for a surprise appearance on Popcaan's annual Unruly Fest in St. Thomas. At the time, he told the massive crowd that Poppy would become a member of OVO in 2019. It turns out that he wasn't joking because a few weeks back, the Unruly deejay traveled to OVO headquarters in Toronto to make the signing official.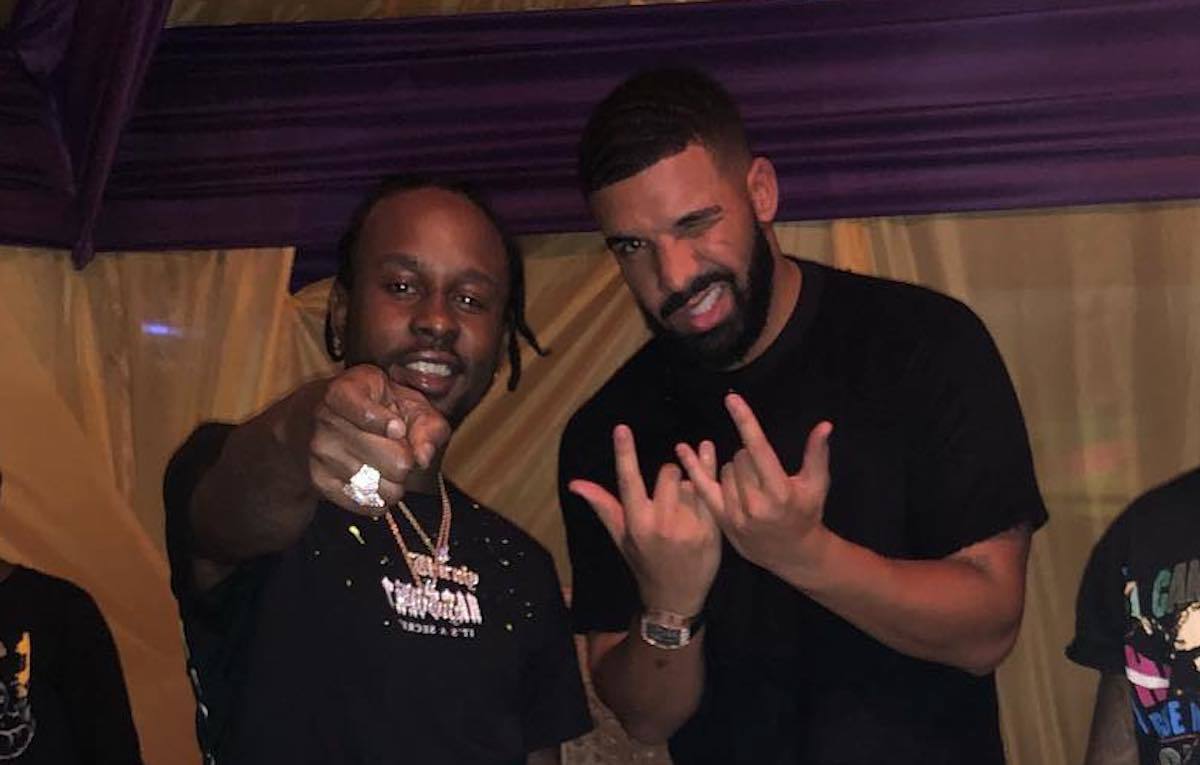 Drake is currently on the tail end of his "Assassination Vacation Tour" of Europe with Tory Lanez. On Tuesday night, Lanez brought out Jacquees during his set for a performance of the singer's controversial "Trip" remix. The move is causing some ruckus in Jacquees camp after Ella Mai sent a few shots his way on Twitter.
Popcaan appearance on the shop turns out to be the highlight of the night.