Lil Uzi Vert cuts his dreads on Instagram Live as fans watched in horror.
It appears that Lil Uzi Vert has had enough of his dreadlocks or maybe he is just switching things up for a bit. The Philly rapper took out his scissors and took to his Instagram to cut his locks off. He then posted a photo of his hair on his Story, but still haven't posted any pics of himself since.
Earlier this week, Uzi Vert rant on social media about not being able to release his new music. He even threatened to his his new album Eternal Atake on SoundCloud much to the delight of his fans. It's pretty clear that Uzi is inching towards coming out of his premature retirement. Maybe cutting his hair is another bizarre behavior pattern that he has been exerting because he is unable to release his new music.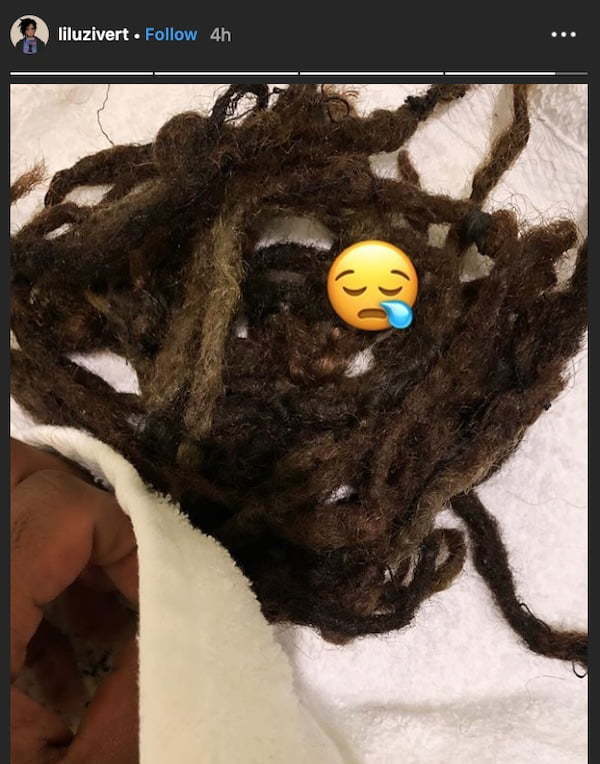 It could also just be a publicity stunt as he inch closer to dropping off some new music. Last month, we saw a photo of Lil Uzi Vert went viral after it appears to show his hair looking like it was cut. The next day he went on social media to dispel the rumors saying the photo was just a bad angle.