Raz B is backtracking on quitting B2K's "Millennium Tour."
On Tuesday night, one-third of B2K, Raz B, real name DeMario Thornton, posted a video on Instagram announcing that he is quitting the "Millennium" tour over safety concerns. The tour kicked off last weekend at a sold-out show in New York which also saw Pretty Ricky, Chingy, The Ying Yang Twins, Bobby V, and Mario. Had Raz B quit the tour, it would've placed a damper going forward given that B2K is the main act.
"Actually, let me correct myself, Raz B is officially off the tour," the singer said. "I don't feel safe because I feel like Chris Stokes is around. So guess what? I'm off the tour. Good luck to everybody. No disrespect to [Omarion] because he's my brother. [Omarion] if you want to come talk to me and you want me to do the tour, I'll do the tour, but I'm officially off the tour."
Raz B also said that he wants to talk to Lifetime about doing a documentary about his history with Chris Stokes.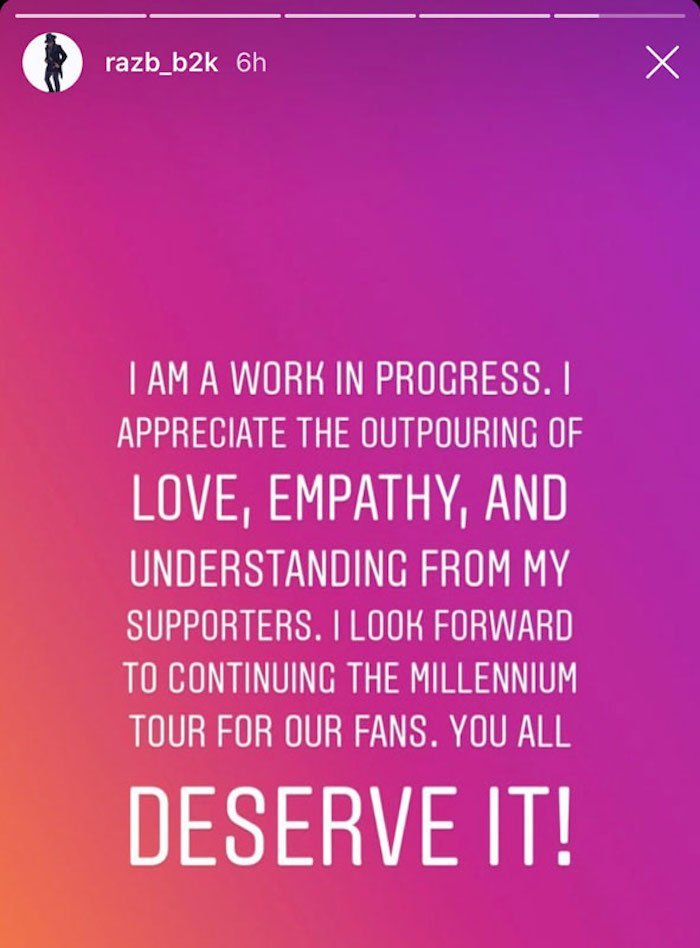 It appears someone had a good talk with the B2K singer or had some time to think about the ruckus he would've caused had he left the tour. "I am a work in progress," he wrote in a post on IG Story. "I appreciate the outpouring of love, empathy, and understanding from my supporters. I look forward to continuing the Millennium Tour for our fans. You all deserve it!"
B2K and the rest of the headlining acts will be performing at the Blue Cross Arena in Rochester, New York on Thursday, March 14. The "Millennium Tour" is the R&B group's first tour in well over a decade and fans will get a chance to see them performed in more than 40 cities in North America.