Young M.A has stepped forward to address recent rumors that she is dating Bella Thorne.
The rapper and the actress have been overly friendly on Instagram recently leaving fans to believe that Thorne is shooting her shots at the New York rapper. Young M.A is now clearing the air where that is concern telling fans that the actress is just another homie. M.A made a post on Instagram where she posted a photo of herself with the caption, "Told her I got bad news.. I ain't no good."
Bella Thorne quickly commented on the post writing," No you too good." Her fans left a flurry of comments on the post telling the two females to come clean about their relationship. "Maan that's the homie lol," the rapper wrote.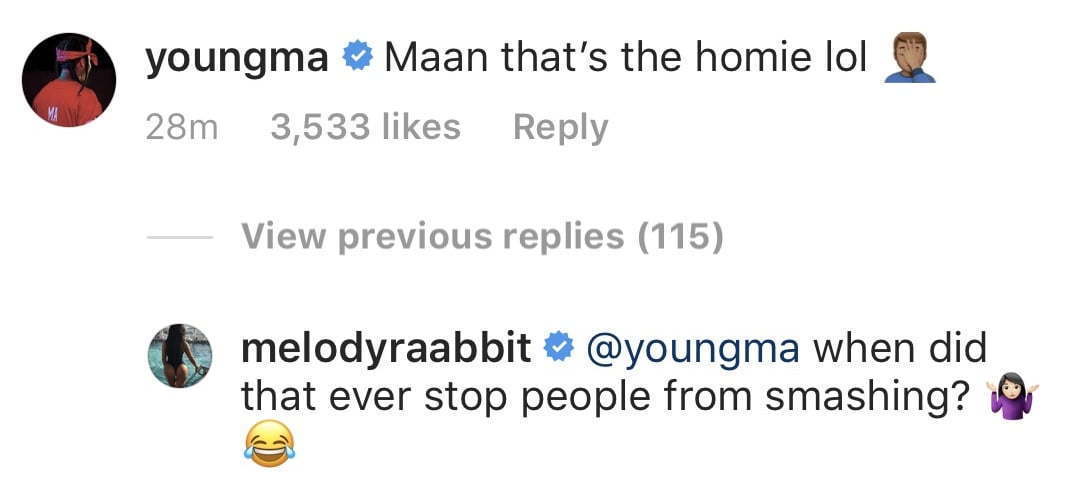 Back in January, the two ladies sent off a social media frenzy when they first sparked dating rumors. Young M.A. posted a photo of herself in a bathroom smoking. "Top floor of the hotel.. smokin (green) in the bathroom put the shower on so it's no smell," she wrote to which Bella Thorne responded, "Where u at."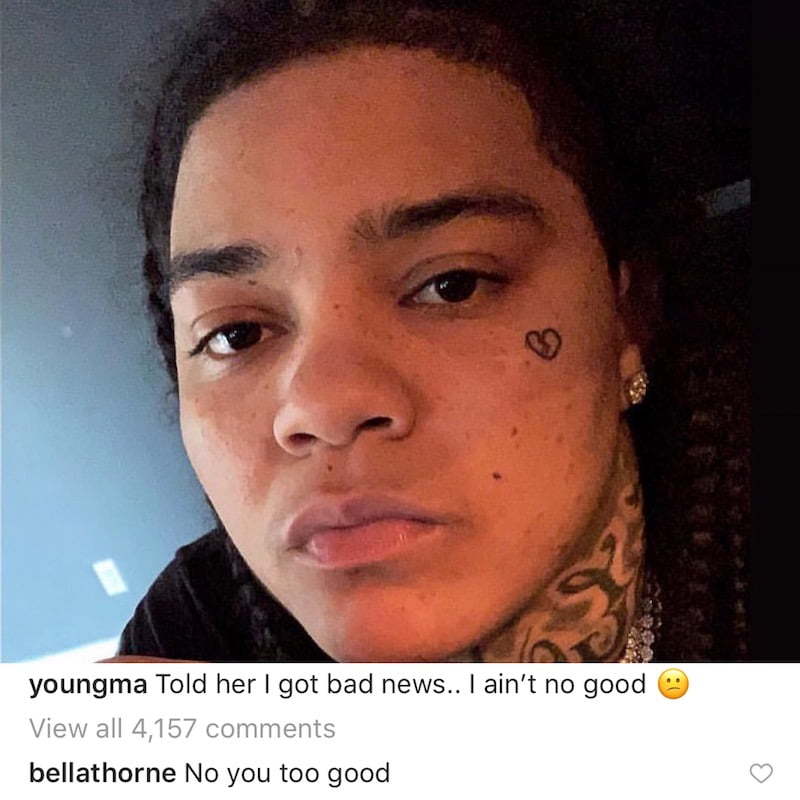 It appears the comment caught Young M.A. by surprised just like the rest of us and she responded with a side eye emoji. Now she is claiming that the two are just friends amid more dating questions.
Young M.A. is currently working on some new music, and her rumored new album is due sometime this year.