Kehlani shows off her huge baby bump in her new video "Butterfly."
R&B singer Kehlani released her new music video just weeks away from giving birth to her daughter, but she is still working and still dropping new music. The songstress released the music video for her single "Butterfly" in which she gave fans a glimpse of her baby bump as she emerged from a cocoon and transformed into a butterfly. Interestingly, the music video was directed by Trey Lyons, in what could be the 20-year-old's first major music video.
Kehlani also thanked her former alma mater, Oakland School for the Arts, for helping her with the production. "Thank you Oakland School for the Arts for cultivating such a beautiful community, and teaching me so much of what I use today in my career," she said. "Directed by the youngest director I've ever worked with @treylyons, thank you for bringing my vision to life."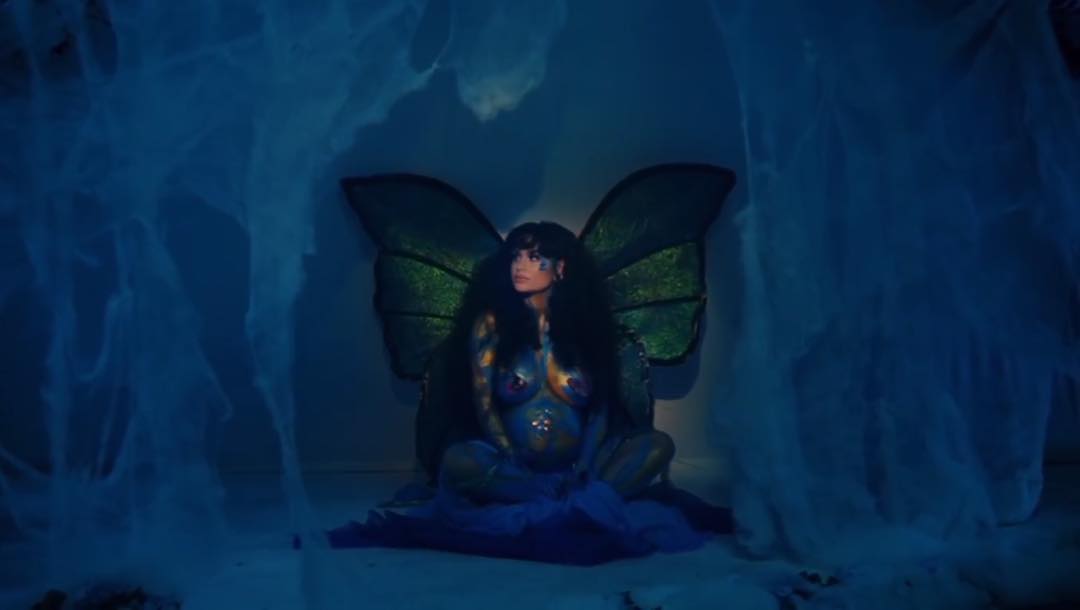 Kehlani's former dance teacher, Mr. Savage, and production design teacher, Jean Francois Revon, helped her recruit students who designed the set and created the choreography in a mere three days.
Watch the music video for "Butterfly" below.