Spice shared her piece on the Gucci boycott debate.
Love and Hip Hop: Atlanta star Spice admitted that she stopped buying Gucci gears after doing some accounting and realizing that she spend millions of Jamaican dollars on the luxury fashion brand. A few months ago, the dancehall diva announced that she would not be buying anymore Gucci in 2019. The move comes months after she received criticism from some fans on social media for shelling out thousands of U.S. dollars on the brand.
"I was the first artist this year to come out and say I won't buy no #Gucci this year and it was part of my New Years resolution," Spice wrote. "I came to that decision after doing my accounting last year only to realize how much money was dumped into this designer brand alone. This boots is $2,800usd and the bag $2,800usd that's $5,600usd. Here in Jamaica that's $728,000 Jmd and trust mi this can buy a car(Fi run taxi)."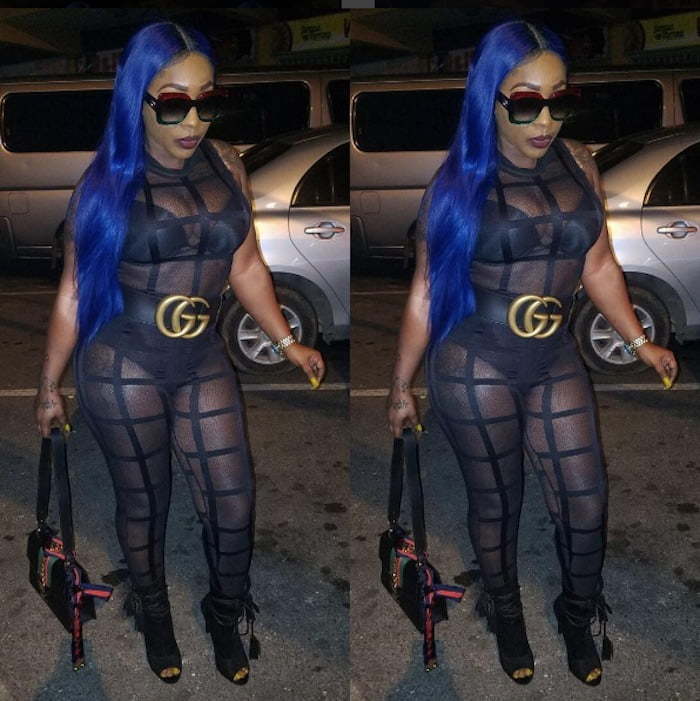 Spice continues her argument echoing what some black celebrities have been saying recently. "My thing is it's us black people that's spending these hefty sum on these designers and now a "Blackface" sweater made it even worst yup they spat in our face," the dancehall diva continues. "Most say let's boycott Gucci but the truth is after a while we go right back just like we forgot about H&M. We need to start supporting "BLACK BUSINESSES" PERIOD."
Gucci continues to face a massive backlash over the release of a blackface sweater. The brand has since pulled the controversial sweater and is taking steps to add more diversity to its designers and staffs.
While the vast majority of celebrities say they will boycott Gucci, but a few others like Floyd Mayweather say they will not be a part of any boycott because it's always temporary.