Iggy Azalea is back on Instagram showing off her banging body following rumors she and Playboi Carti split.
The "New Classic" rapper posted a photo of herself donning a Fashion Nova bodysuit and another clip wearing a deep blue denim outfit. The last time that Iggy Azalea was active on Instagram was at the beginning of January, around the same time that rumors surfaced claiming that Playboi Carti dumped her.
The pair have been dating for a few months until suddenly they both deleted photos of each other. Carti moved to dismissed the rumors at the time at one of his concerts where he told the crowd that they are still together and proclaim himself to be the luckiest guy on the planet. The damage was already done since some fans are adamant that the pair parted ways.
"I wanna just do this for my girl," Carti said. "Me and my girl never broke up. That sh*t fake. And I ain't gon lie — I'm lucky as hell!"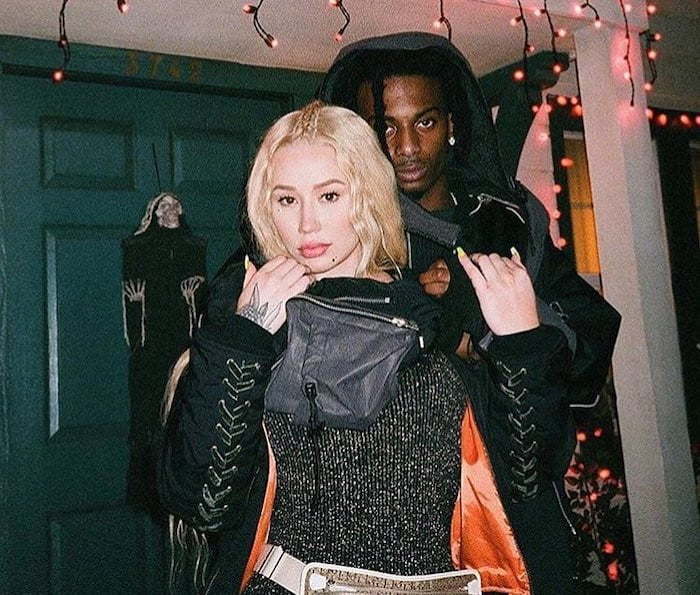 For the last six weeks, we've surely missed the Australian blonde bombshell. You could always count on her to post a few sexy shots of herself clad in bikinis while showing off her ass-ets. Aside from being back on the Gram, Iggy Azalea is working on some new music for her upcoming project due sometime this year.
Maybe we can expect some new collaboration between Iggy Azalea and Playboi Carti or perhaps we will not see them together as a couple going forward. One thing is for sure; we're rooting for them. Back in December, Iggy bought a Lamborghini for Carti as a Christmas gift. The move came just weeks after she got into an argument with a fan on Instagram about her network in comparison to her new boo. You can go ahead and Google it.