Govana kicks off his 13-City European tour in Berlin tonight.
The 4th Genna deejay is riding high off the success of some of his new singles, which means more overseas bookings. Starting tonight (Feb 14) in Berlin, Govana will perform in front a sold out crowd. The dancehall star will then move on to perform in Stuttgart tomorrow night and Stockholm on Saturday night. His European fans will also get to see him in action in Rome, Venice, Zurich, Hambourg, Dortmund, and more.
"Europe has always been a place that showed Govana a lot of love even though at the time they knew me as Deablo," Govana said. "Fast-forward to 2019, me returning with a new name and a catalogue of hits, I am very happy because it will be an entirely new experience for both me and the fans. Aside from introducing myself to new fans, it will also present the opportunity to reconnect with my the originals from the days of touring with Aidonia and I intend to make the tour memorable."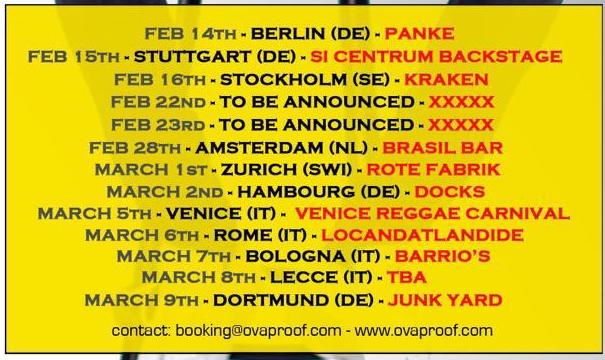 Govana currently has a handful of singles bubbling on dancehall airwaves including his collaboration "Light" with Dre Island. He is also currently working on his upcoming project "Humans and Monsters Are Not The Same," due sometime this year.