Vybz Kartel's doppelganger went in on Spice claiming that she used him and never paid him for "Conjugal Visit."
Spice is getting some heat from Kartel's lookalike who posted a scathing backlash on Instagram on Monday. Last year, the "Black Hypocrisy" deejay did an interview on The Breakfast Club where she opened up about quite a few topics including the incarcerated Gaza boss. Angela Yee asked her about the infamous "Conjugal Visit" music video where she cast a Vybz Kartel lookalike which ended up paying off big time since the video currently has 59 million views on YouTube.
"That wasn't him," Spice answered when asked if it was really Kartel in the video. "No it wasn't him so I made a lookalike."
Kartel's lookalike, also known as Young Addie, apparently didn't like what Spice had to say in the interview and also had some other things to get off his chest.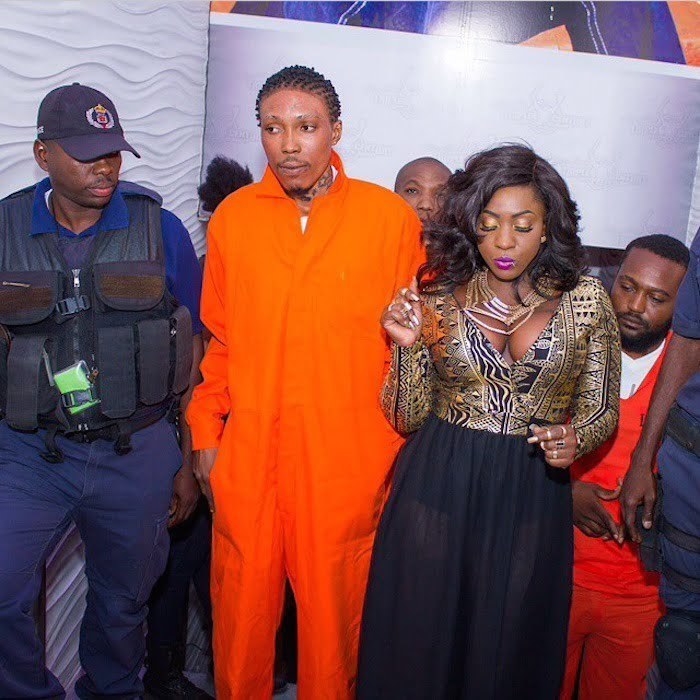 "S*ck yuh Mada gyal Spice who you made?" he wrote. "That's all you do was use mi don't pay mi then abuse my little career, even though you didn't pay mi I could have make money some other way people were trying to find mi in those time's from all over the world but u told them you didn't have any link to mi an I wasn't using any social media platform soo you know they couldn't find mi all because you know you were covering up something an I made a Instagram page in 2016 an u were the first person to block mi, people ever stop an wonder how them never see mi or hear mi on a interview from I do #conjugalvisit you hide mi from all of them…if u never block mi I could tag u this."
Young Addie is clearly furious with Spice, and now she will have to address these allegations.