Fetty Wap and Alexis Skyy's one-year-old daughter, Alaiya, is doing well after emergency brain surgery.
The "Love and Hip Hop: Hollywood" star posted on her Instagram Story on Sunday asking her fans to pray for her daughter. She later posted on her IG Story updating her fans on the situation where she said the surgery went well. TMZ reported on Monday that the toddler underwent an emergency brain surgery at a hospital in New York and she is now doing well.
Sources say the surgery was necessary to repair a "malfunctioning implant in her brain that helps drain blood and fluids." Alexis Skyy gave birth to Alaiya last year when she arrived three months premature weighing just a pound. As a result, she suffered from a condition known as hydrocephalus that causes a build-up of fluid in her brain and bleeding.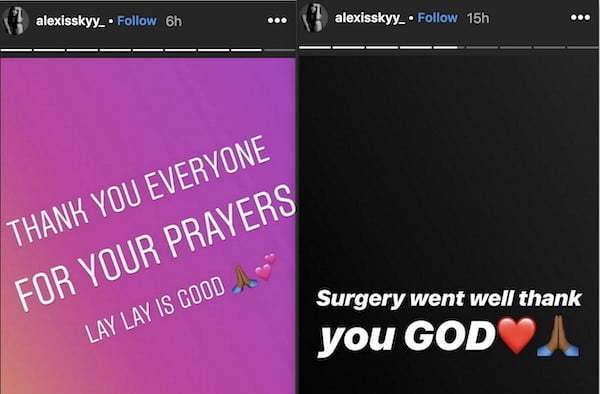 The site reported that Alexis noticed that Alaiya has been vomiting non-stop while on a flight from Atlanta to New York City. She was immediately rushed to a hospital when the reality star landed in the Big Apple, and that's when she underwent the emergency brain surgery.
"Thank you everyone for your prayers Lay Lay is good," she wrote on Instagram Story. Fetty Wap and Alexis have been by Alaiya's side ever since being admitted to the hospital.