A female has denied Chris Brown raped her in France.
R&B singer Chris Brown is currently behind bars in Paris after a female filed a police report claiming that he raped her. CNN reported that the singer is being accused of aggravated rape and drug violations. French authorities are holding the "Heartbreak on a Full Moon" singer along with two other men whose identities were not released. A woman name Kimberley Arabella Ford on Instagram has since stepped forward to say that Brown was not involved in the alleged rape.
"To everyone messaging me?" she wrote. "I am not the person who said that Chris Brown raped them. I was there but nothing happened, and the man who hit me had no relation to Chris Brown."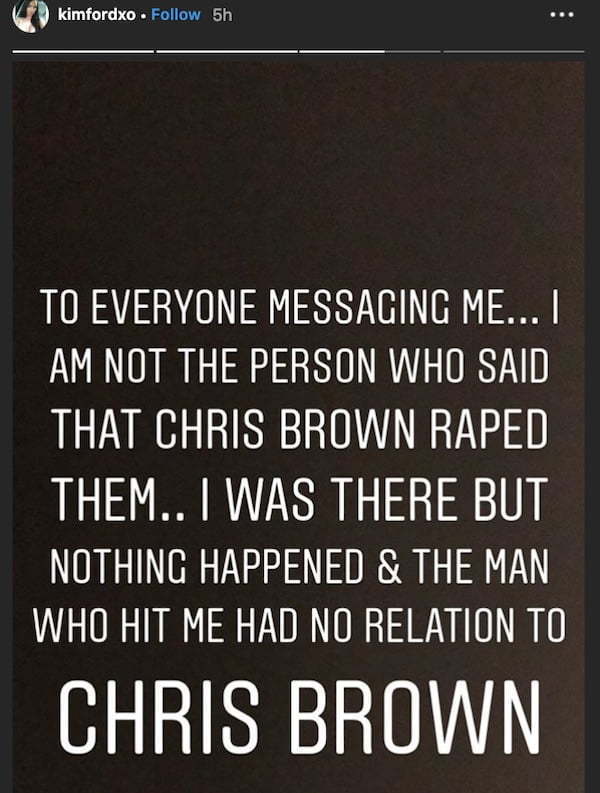 "I don't know where people are getting these wild stories from, but I was not hit or raped by Chris Brown so stop posting and tagging me in fake stories and sending me these crazy DMS," she continues. "You're wasting your time trolling on my page CB and his friends know it wasn't me and I have nothing to do with it. They know who it was so stop hating on me."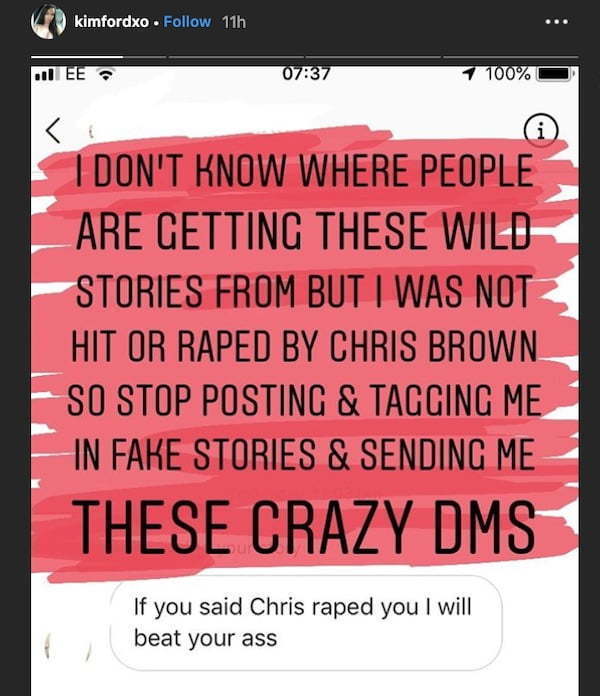 The initial reporting suggests that a female filed a police report accusing the singer of raping her. Police officers detained Brown after conducting an investigation. The identity of his rape accuser was not revealed, so it's unclear how this female got entangled in the web.
TMZ has reported that Chris Brown has maintained his innocence and his alleged victim did an interview where she describes the rape as being "brutal and violent" and last for 25-30 minutes. The woman is reportedly a 24-year-old model who claimed that she met Breezy at the Mandarin Oriental hotel in Paris last week. She claimed that the two hit up a nightclub in the French capital on January 15th. She told the magazine that Chris Brown convinced her to return to the hotel with him and his friends and that's where the sexual assault took place.