DJ Khaled and Mavado are cooking, and they're serving visuals with it.
DJ Khaled taps Mavado for a new single which will be featured on his upcoming album "Father Of Asahd." The rapper/producer and the dancehall hitmaker shoot the music video for the single in Miami last week. MVP singjay Jahmiel was also on the set, but it's unclear if he will be featured in the video. There aren't any more details surrounding the single except that will be featured on the highly anticipated album.
The "So Special" singer is signed to DJ Khaled's We The Best Music Group label. The two artists shared a friendship that goes way back to the early parts of Mavado's career. Vado is also featured on Khaled's 2017 album Grateful. The singer drops some vocals on "Unchanging Love." Vado is also featured on the 2016 LP Major Key on a hit song called "Progress."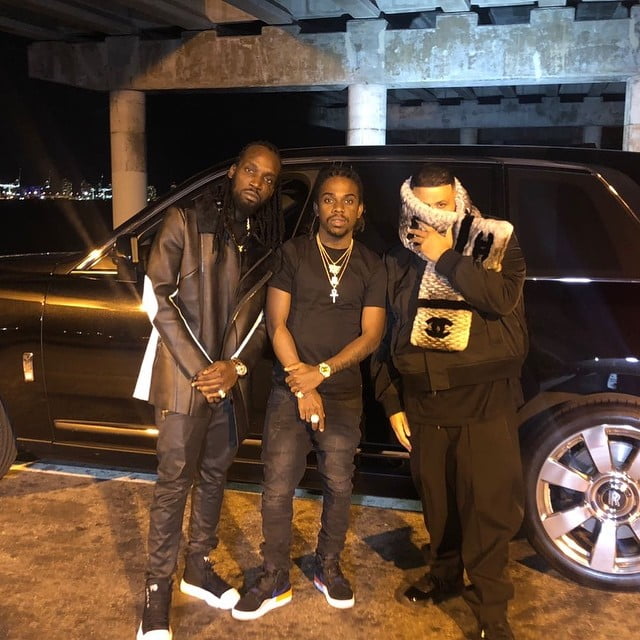 DJ Khaled was in Jamaica for a week in December last year where he recorded some new music with Buju Banton and Sizzla Kalonji. The mega-producer even visited Sizzla's at Judgement Yard in August Town where they shoot a music video.
"Father Of Asahd" is due for release sometime this year.