50 Cent is demanding that Teairra Mari pay up his $30K legal fee even if she needs to borrow it from her boo.
50 Cent won big in court last year when a judge sided with him in Teairra Mari's revenge porn case. The entire case was dismissed which is in favor of the rap legend and last week the judge ordered the "Love & Hip Hop: Hollywood" star to pay the G-Unit rapper's legal fees to the tune of $30,618.
50 Cent had argued that he wanted her to pay the full amount of his legal bill which is $161,660.15, but the judge cut her a break and ordered her to pay only a fraction of the amount the rapper paid to defend himself against her lawsuit. Nevertheless, Fifty seems to be satisfied with the outcome and now he is using it to troll Teairra Mari.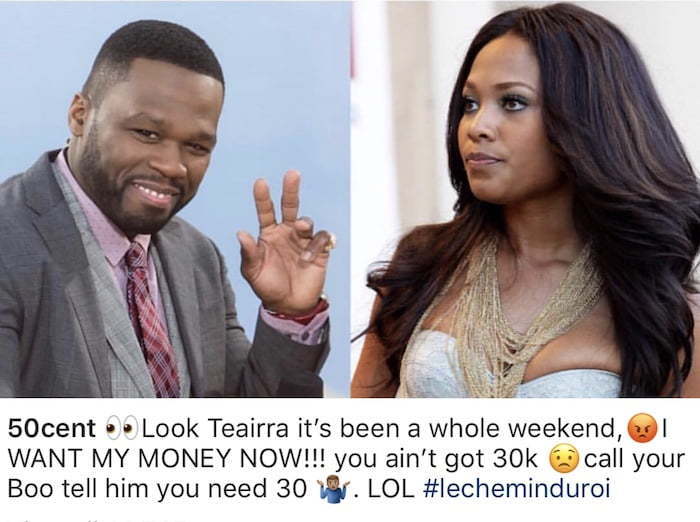 "Look Teairra it's been a whole weekend, I WANT MY MONEY NOW!!! you ain't got 30k call your Boo tell him you need 30. LOL #lecheminduroi," 50 Cent wrote in a post on his Instagram page.
In a previous post, Fifty was much more explicit in demanding his money from Teairra Mari. He suggested that she take a dump in a bucket with R. Kelly to raise the money to pay him. You simply can't make these things up.