Bounty Killer had a serious clap back for a Vybz Kartel fan.
Earlier this week, Bounty Killer wish Vybz Kartel a happy birthday, and some of the Worl'Boss fans are suggesting that the dancehall legend is begging friend. If you're unfamiliar with the history between Killer and Kartel, then you would know that Grunggaadzilla is responsible for giving the incarcerated deejay his big break. So they have a history that also involves a bitter falling out between the two.
Over the past year, Bounty Killer and Vybz Kartel have worked to repair their relationship. Both artists are giants in dancehall, and both are at a better place than they were years ago in terms of their relationship.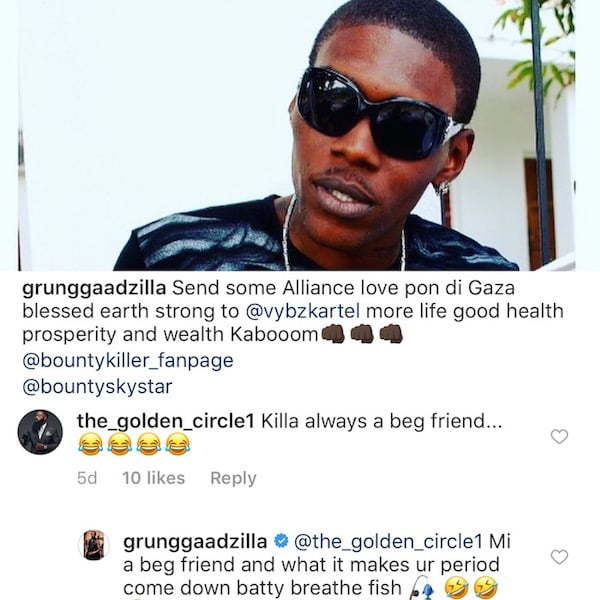 "Send some Alliance love pon di Gaza blessed earth strong to @vybzkartel more life good health prosperity and wealth Kabooom," Killer wrote on Instagram. One fan left a comment on the post saying, "Killa always a beg friend."
Bounty claps back saying, "Mi a beg friend and what it makes your period come down batty breath fish." If you're Jamaican, then this should be easy for you to translate.