Tekashi 6ix9ine baby mama Sara broke down on Instagram after his new girlfriend visited him in jail and posted a photo of them.
It appears that Tekashi69 may have some baby mama drama on the way and his new girlfriend Jade posted a photo with him behind bars. Throughout the holidays, 6ix9ine flourished his new boo with gifts including a Rolex watch and a new Mercedes-Benz G Wagon. It seems that the photo was the last straw for his baby mama who went on Instagram Live moments ago to share her feelings while breaking down in the process.
"If you want to say that anybody is better then better say that it's him," she said. "Because regardless of what people wonna be like you just have a baby, no I had seven years with this person, and in a matter of a year I've seen everything make him the ugliest person ever. So if you want that then you can have that I don't care. I just want my daughter to be good."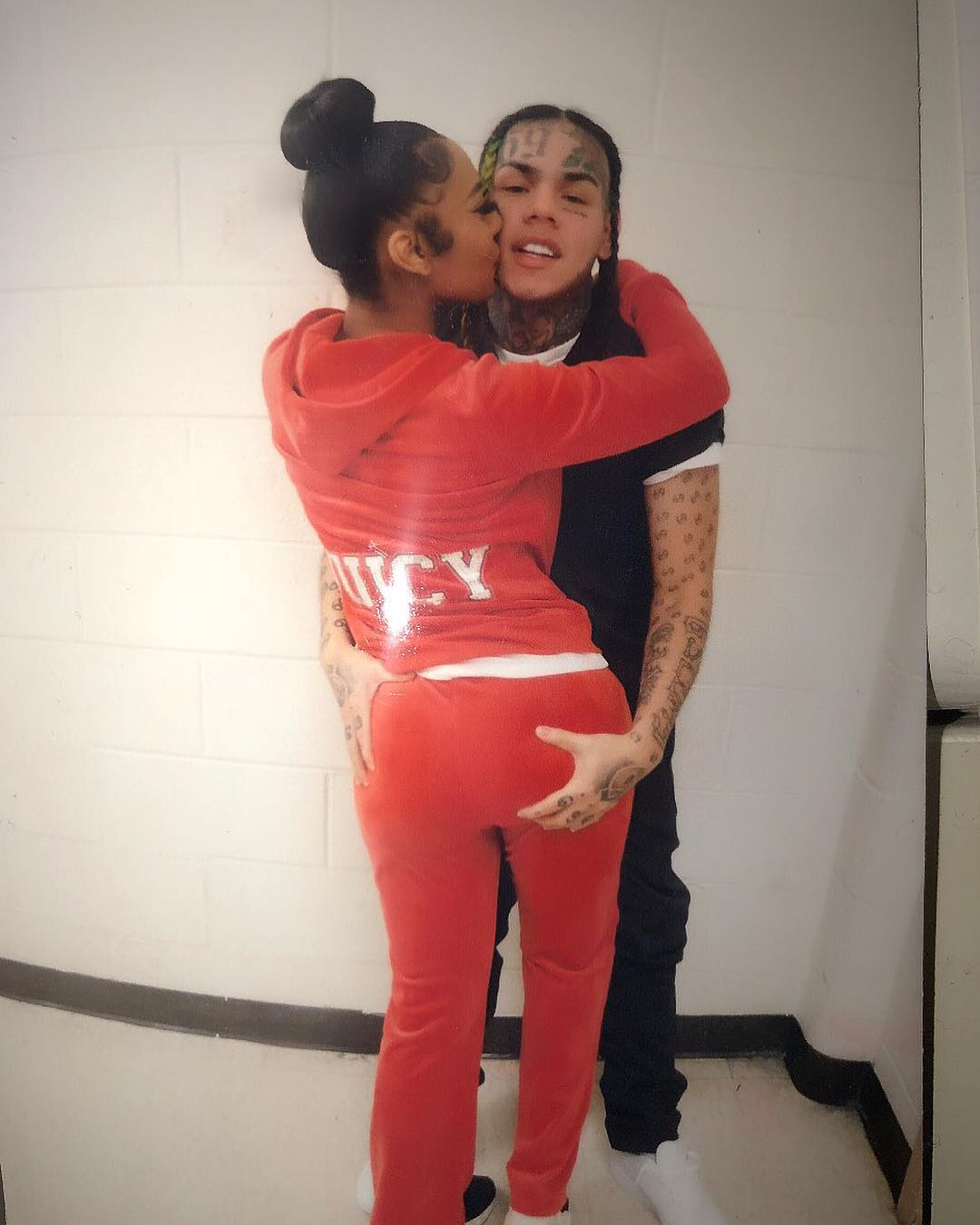 Tekashi 6ix9ine is currently sitting in a jail cell in New York awaiting trial for racketeering. He could be sent to prison for life if convicted which means that his baby mama and his daughter will have to fend for themselves. His attorney is fighting for him to get bail and even offered up $1.5 million for a judge to release him on house arrest.
As for his new girlfriend, she is living her best life and enjoying the spoils from hooking up with him just a few days before he was arrested.