Nicki Minaj and Meek Mill appears to be taking subliminal shots at each other.
Nicki got a new man and some folks are saying she has been trolling her ex-boyfriend Meek Mill on Instagram with a flurry of photos of her new boyfriend, Kenneth Petty, who happens to be a convicted sex offender. On Wednesday, Nicki Minaj sent out a tweet that got a lot of folks scratching their heads. The tweet could either be directed towards Meek or her other ex-boyfriend Safaree Samuels, but she is clearly taking shots at someone.
"You NEED your ops. Therefore you'll never be the man. You're a son. A man stands on his own," she wrote on her timeline. Shortly after she made the post, Meek Mill made a post on his Instagram quoting some lyrics from his Championships single "Respect The Game." "Never trust a chick that will f*** you for some purses," the Philly rhymer wrote.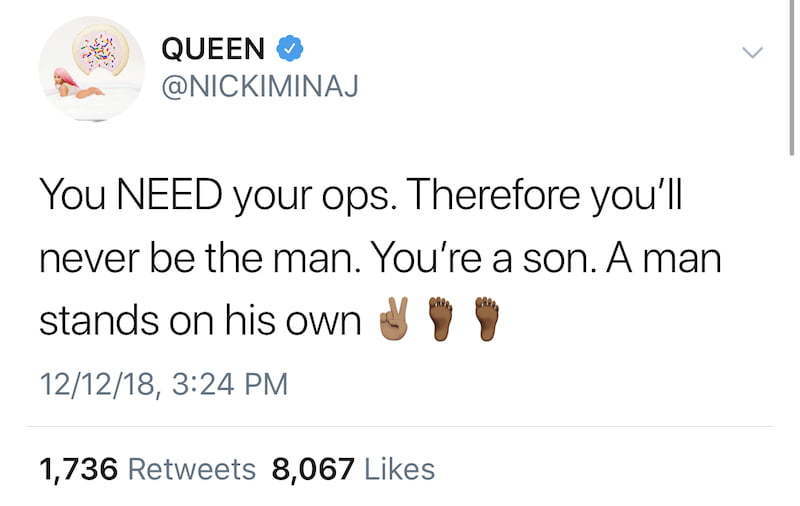 Nicki Minaj and Meek Mill ended their relationship last year, but the two rappers regularly trade subliminal shots at each other on social media. The Championships rapper has been walking a more positive path since leaving prison earlier this year, but that's doesn't mean he won't defend himself.