Gabrielle Union is proud of her Thanksgiving oxtail, but Jamaicans had a much different reaction.
The actress is getting hammered on social media after showcasing his oxtail dinner on Thanksgiving day. While Gabrielle Union and Dwayne Wade might've enjoyed their oxtail, some Jamaicans were rolling their eyes wondering if it was really the infamous oxtail and beans dish or some other type of oxtail dish she was cooking.
On Thanksgiving Day, Union decided to share via her Instagram Live, her personal chef showing her how to cook oxtail. She later showcased the finished product that left a lot of people from "yaad" is dismay.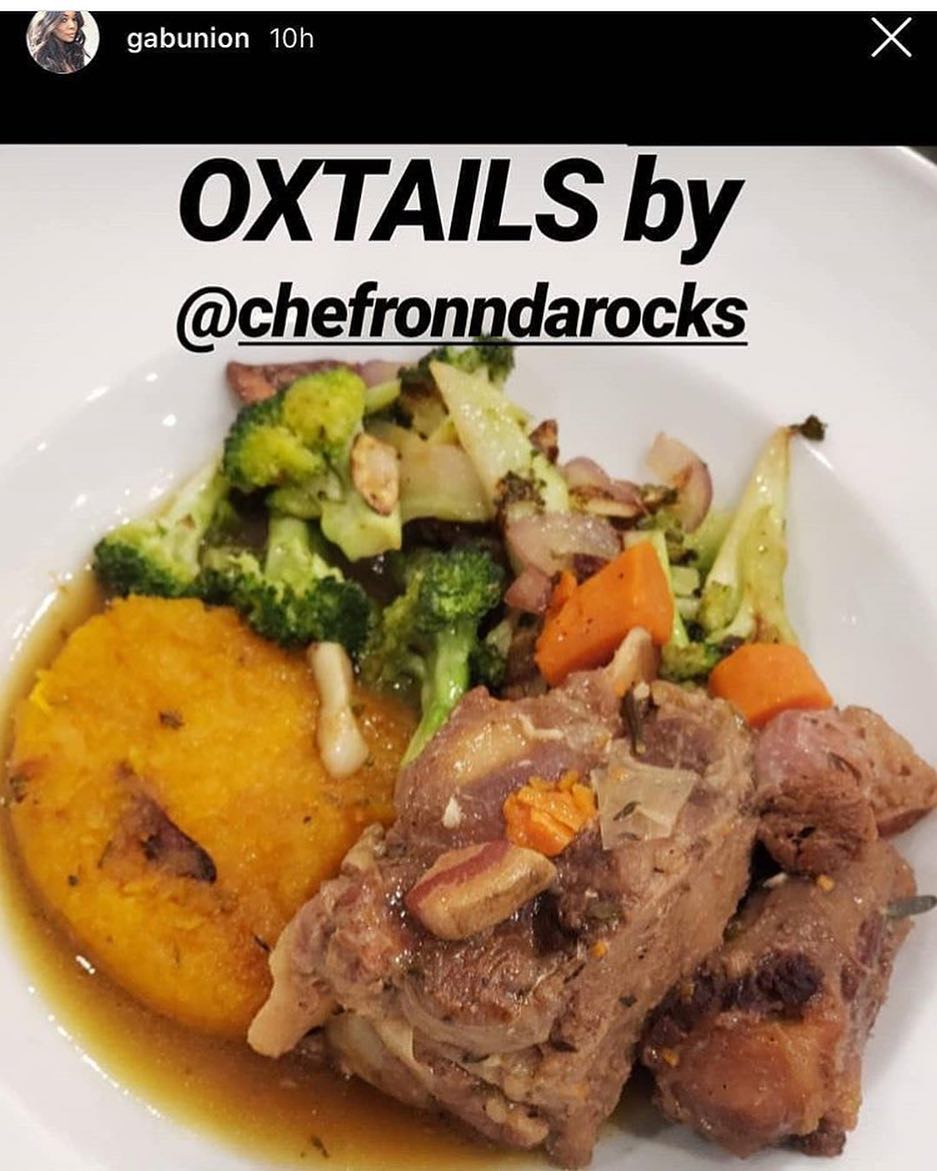 Gabrielle has never been shy about her love for Oxtail, and she is not alone. If you haven't yet tasted some good authentic Jamaican oxtail, you haven't lived. "NYC livin!! Thanks @therealpecas 4 the dinner & sangria at Sofritos!! I slaughtered them oxtails boy, fell right off the bone," she tweeted back in 2012.
NYC livin!! Thanks @therealpecas 4 the dinner & sangria at Sofritos!! I slaughtered them oxtails boy, fell right off the bone

— Gabrielle Union (@itsgabrielleu) February 23, 2012
I feel like reporting the pic of @itsgabrielleu oxtail ? that ain't it

— Kym (@Just_kyming) November 23, 2018
@itsgabrielleu that is NOT how you make #oxtail that chef have no clue how to cook it! Lawd have mercy!! No sah!!! ?????

— **Honi2sweet** (@Tricia_Fierce) November 23, 2018
I really like Gabrielle Union but that "oxtails" recipe she was broadcasting live on IG reminds me how different black Americans are from the rest of the black people around the world. #ICantRelate

— ? Raven ? (@Birdy0127) November 23, 2018
@itsgabrielleu that "oxtail" in your IG story/live isn't no real oxtail… find you an authentic Jamaican and get them to show you the right way.

— T (@queenT2687) November 23, 2018
No man what type of oxtail that is Gabrielle union & her chef was "trying" to cook?!??

— Lishaa? (@sahandraa) November 23, 2018