21 Savage DM is being flooded after sending out this tweet that he wants a new girlfriend.
21 Savage wants a girlfriend for the holidays but has two requirements. Since his breakup with Amber Rose earlier this year, Savage has not been spotted with any new girlfriends. The Atlanta rapper decided to go public with his quest for a replacement for the blonde bombshell. "Lonely… I need a girlfriend who like 2K and guns," he wrote on Twitter over the weekend.
Sources say that the "Bank Account" rapper's DM instantly started getting hundreds of messages from potential female suitors. "My boy be getting chicks down in the DM since that tweet its f***ing crazy," sources said. "When you a star like 21 they come to you, you don't go to them it's like that."
While Amber Rose has since moved on with record executive Alexander Edwards, her ex-boyfriend 21 Savage seems to be struggling to find a replacement. Perhaps not a lot of females fit the bill of liking 2K and guns. During an interview last year, 21 gushed over Amber Rose saying that she's really cool and treats him like a king. He even revealed that she makes him take his vitamins and drink his water.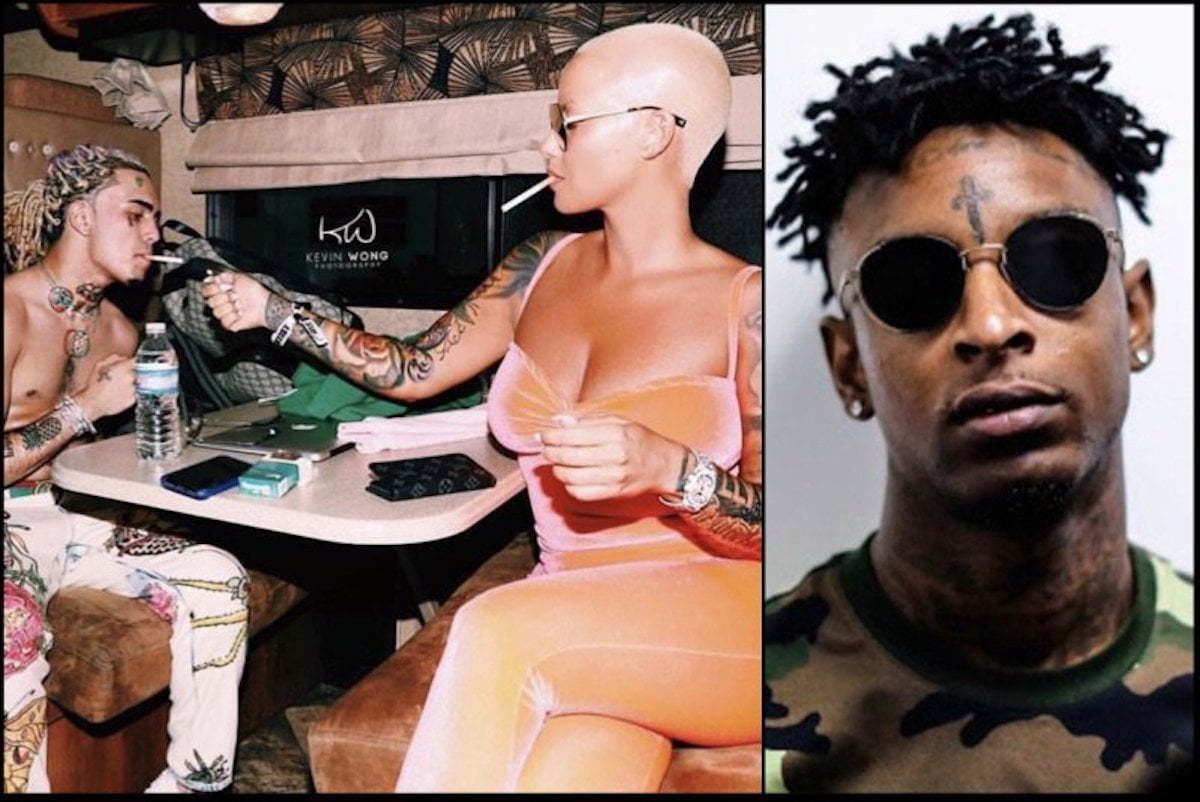 Fast forwarding a few months and you would find Amber Rose and 21 Savage deleting photos of each other from Instagram. Despite the blonde bombshell denial of a breakup, things would come to light soon after that they did in fact split. Rose also made a series of posts on the Gram begging Savage to take her back while expressing how much she misses him. There were also some rumors claiming that she had an affair with Lil Pump to get back at 21, but she denied the rumors.
21 Savage now have to sort through all the direct messages that he received over the past couple of days to find his dream girl.
lonely …I need a girlfriend who like 2k and guns ??

— Saint Laurent Don (@21savage) November 10, 2018