Iggy Azalea and Bhad Bhabie are now beefing.
Catfights have been dominating hip-hop these days with Nicki Minaj and Cardi B taking center stage recently, and now Iggy Azalea and Bhad Bhabie are now going after each other. The two rappers butt heads on Instagram last night when one fan asked who is going to Bhabie's upcoming tour. The Australian blonde bombshell responded to the question saying, "are you?" That didn't sit well with the controversial teenage rapper.
"You should come," Bhad Bhadie claps back. "Would be a good memory for you of what a sold-out show looks like." That's a fierce response given that Iggy Azalea's tour was recently canceled due to low ticket sales. The "New Classic" rapper even acknowledged her shortcomings when she told her fans that she would be working harder than ever to make a strong comeback.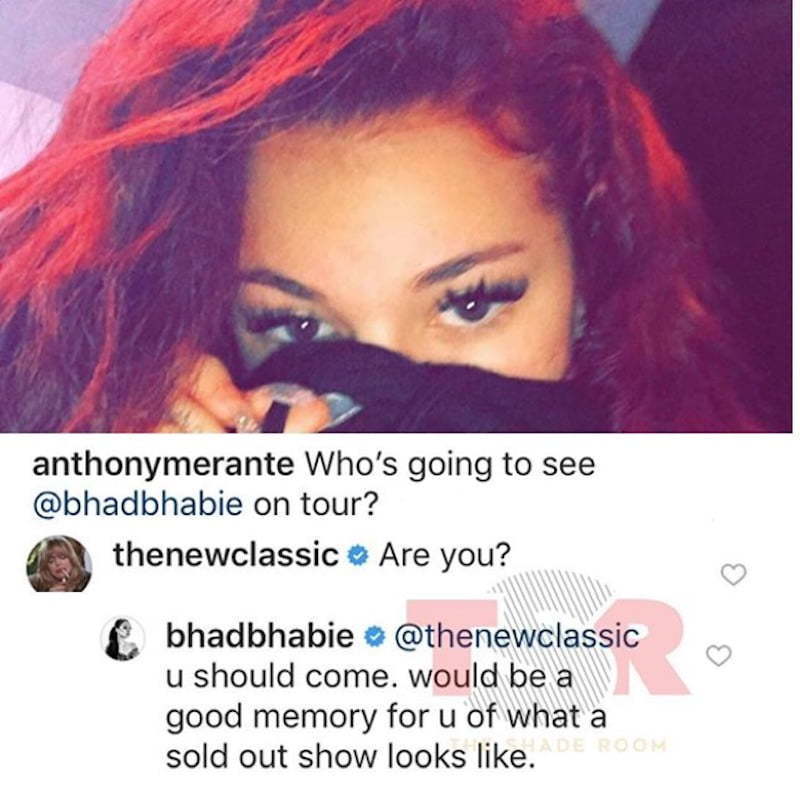 Bhad Bhabie is getting ready to go on tour with Lil Yachty for their joint "The Disrespect Tour" which gets underway on October 24th in Baltimore, MD. The trek will see the due performed at 23 tour dates across North America. The tour will conclude on November 28 in Santa Cruz, California.
Perhaps Iggy Azalea will take up the offer and visit one of her shows when they go to Cali, or maybe she will just release a diss track. She previously told her fans on Twitter that she had no control over her tour being canceled at the last minute, saying that it was entirely out of her hands.