Vybz Kartel has zero problems with his teenage son bleaching.
Some Gazanation fans were quick to criticize Vybz Kartel's son, Likkle Vybz, for bleaching his skin, but both the youngster and his father are telling everyone who has a problem to kick rocks. Likkle Vybz, one half of the brother duo PG13, posted a photo of himself on Instagram over the weekend and fans were quick to noticed that he had begun the process of bleaching his skin.
"A Adidja she say," he captioned the photo. Vybz Kartel liked and commented on the photo saying, "Adidja she say @likklevybzpg13." One fan told him that he is following the footsteps of his father and will soon end up in prison. "You soon meet up with you daddy bro up a GP," the fan write while Likkle Vybz responded saying, "Sym and lift up off a me page."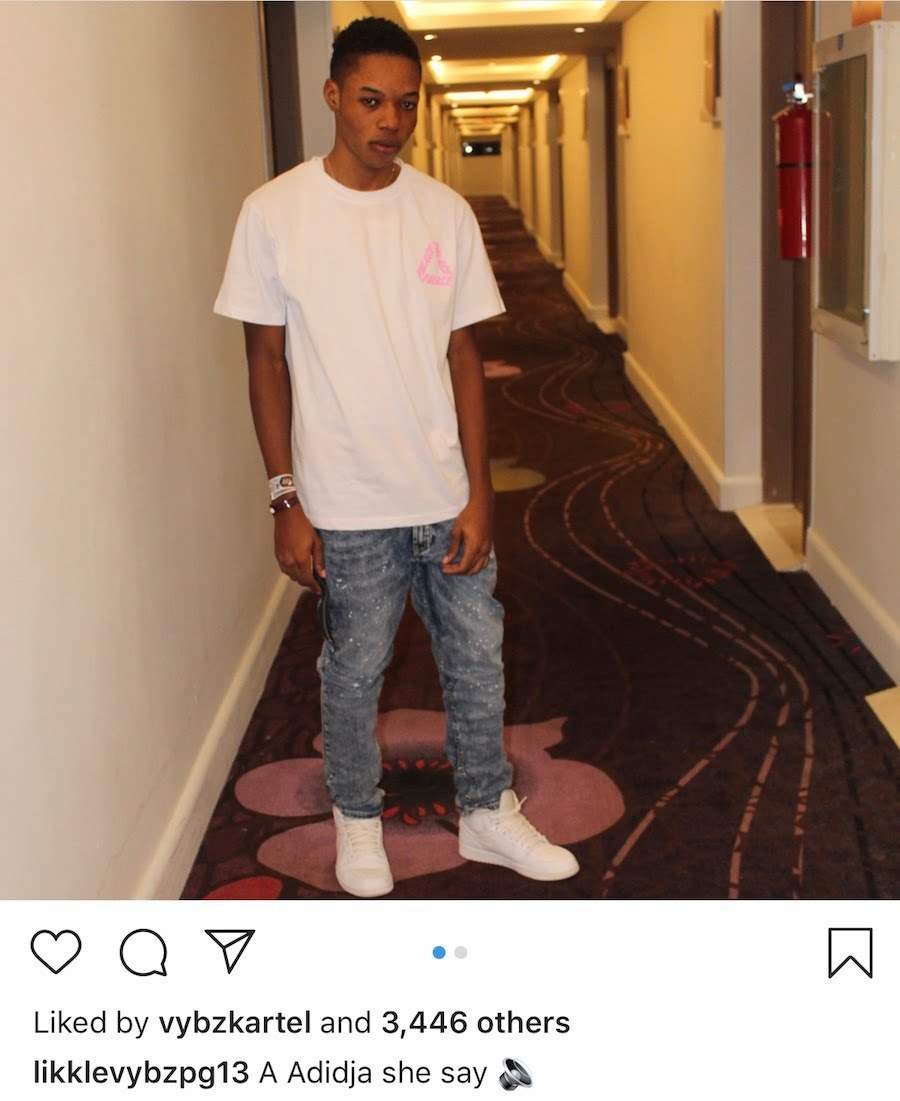 "Like father like son, so Kartel bleach and now his son bleaching even before him done high school? Disgraceful mi cyan support this," another fan commented. One fan called out Vybz Kartel for his public criticism of black people while supporting his son bleaching. "So everyday Kartel on IG a cuss black people and then turn around and support minor kids bleaching their skin," the fan wrote.
Despite the negative comments from some folks on the Gram, others were fully supporting the Gaza boss and his son. "A pure Gaza people over here so the rest a unnu go somewhere else and come off the youth page Gaza forever," one fan said.