Vybz Kartel murder case jurors are stepping forward to speak about how their lives have been affected since the 2014 trial.
A second juror is now saying his involvement in the controversial trial uprooted his life too. Vybz Kartel, whose real name is Adidja Palmer, is currently awaiting a verdict for his appeal case. His lead attorney, Tom Tavares-Finson, is now questioning the timing of these jurors coming out which seems like an attempt to prejudice the case.
In an email sent to Urban Islandz, the juror explained to us that he is not a part of the witness protection programme, but he is now living overseas, and only his close family know his exact whereabouts. "Only my close family members know my whereabouts because I can't trust anyone not even friends," he said.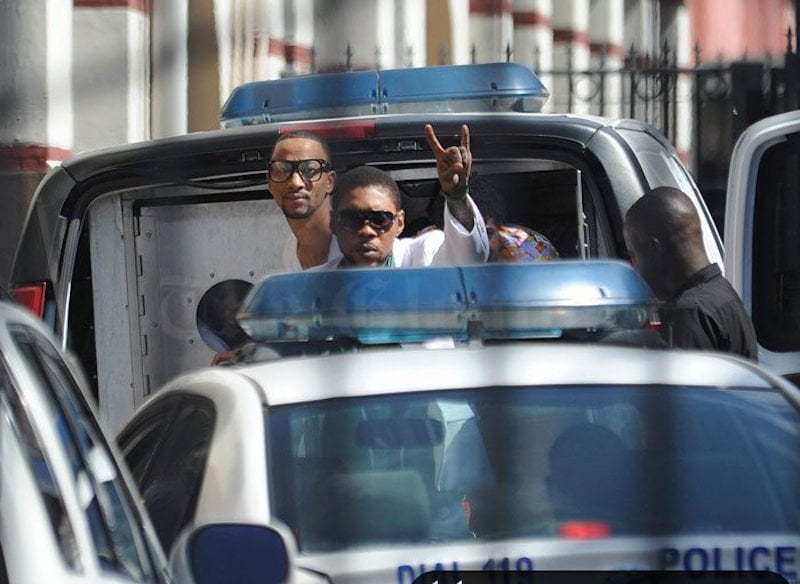 The juror, who was a part of the 11-member jury that convicted Vybz Kartel, told us that he just wants the trial to be over because he knows his life will never get back to normal. "I just want this whole trial to be over whether or not they want to free these men, the outcome doesn't matter to me because my life will never get back to normal," he told us. "I am fearful for my family every day because I have to leave them behind and I can't go back home because I don't know who may want to hurt me."
The juror says he hopes his family will be able to join him overseas sometime, but he has no plans of traveling to Jamaica anytime soon. Another juror told the Gleaner earlier this week that she is now in witness protection and is living at an undisclosed location under a new identity.
She lamented how the case destroyed her life by separating her from her family and friends. Tom Tavares-Finason insisted that the jurors speaking out now will not affect the appeal case since the judges are of high quality. However, he noted that their statements now could prejudice a new trial, if the appeal court would rule in that direction.