50 Cent has reignited his beef with Busta Rhymes on Instagram.
Something tells me that this might not end well, and even Casanova sees it. 50 Cent seems already bored now that his hit TV show Power season five has ended. The G-Unit rapper took to Instagram on Monday to troll Busta Rhymes, and let's just say this could all be some friendly fire. "And the award for strongest neck in Hip Hop go's to Bussa Buss YAy LOL! get the strap #lecheminduroi," 50 wrote in the caption of a photo of Busta Buss.
It seems 50 Cent is running out of people to troll on social media or perhaps he is just looking for some new challenge. The usual Floyd Mayweather and Taraji P. Henson aren't cutting it anymore.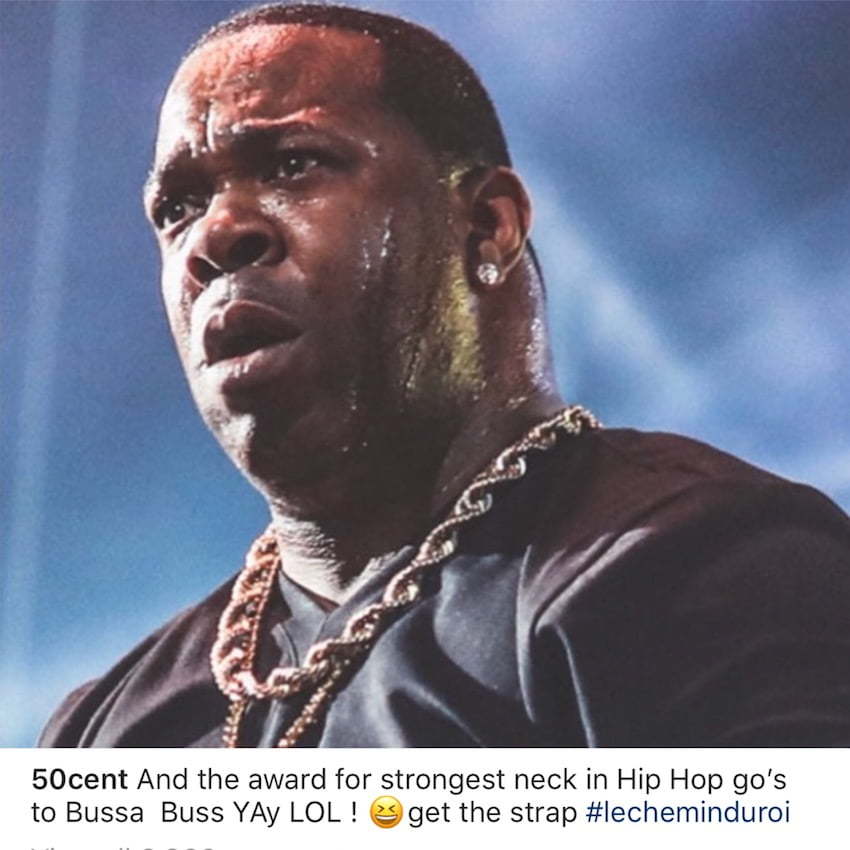 Casanova spotted the foolery that 50 Cent was posting about Busta Rhymes and told him to stop or else he could get hurt. "Busta gonna f*** you up lol," Casanova wrote in a text message to 50 who responded saying, "Ni**a I'm the original Don DaDa around here, you ni**as are the new regime. LOL.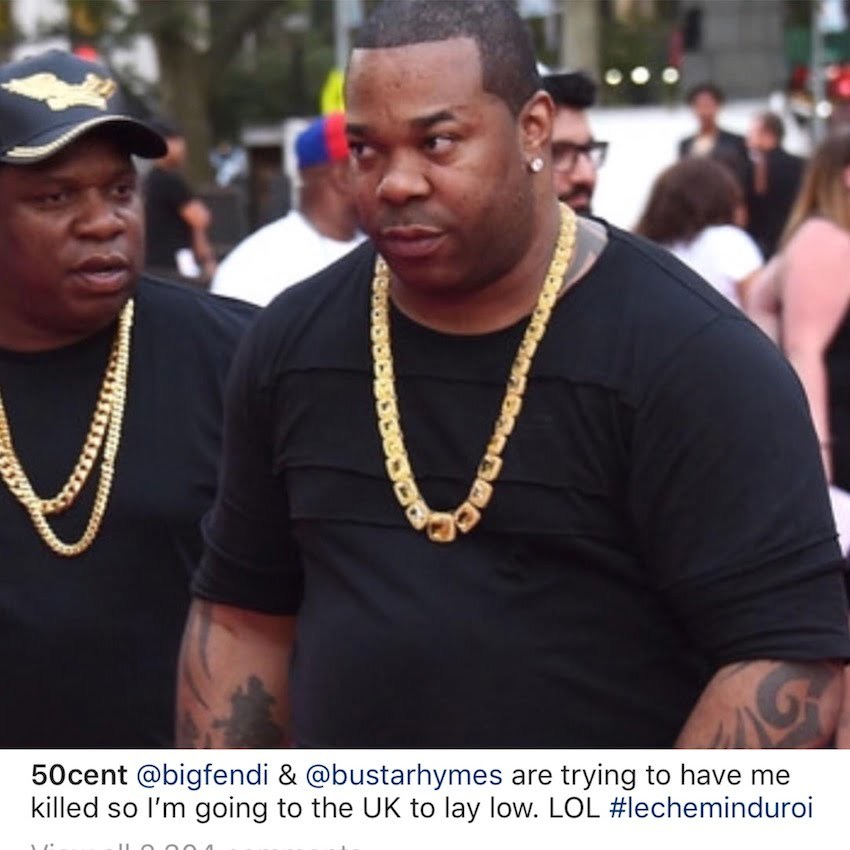 50 Cent and Busta Rhymes previously collaborated on the single "Hail Mary" which also features Eminem. The track was released as a Ja Rule diss track.