Vybz Kartel is downplaying rumors that he has halted his new music releases until a verdict is reached in his appeal.
The self-proclaimed Worl'Boss took to Instagram on Wednesday to react to reports that he has halted his new music where he shared a recent collaboration with Lolaa Smiles and announced an upcoming collaboration with Sanchea, another new female artist. Our sources inside the Gaza told us that these two singles were put together from previously recorded material, and insist that it's unlikely that any new solo singles from Vybz Kartel will come before the appeal case completely wraps in the courts.
"There is always a push to keep things fresh on the airwaves, but right now the appeal takes priority, and that's just the hard truth," sources told Urban Islandz. "I know the fans are going to bombard he boss for new music because we have the best fans and they will get new music so stay up to date."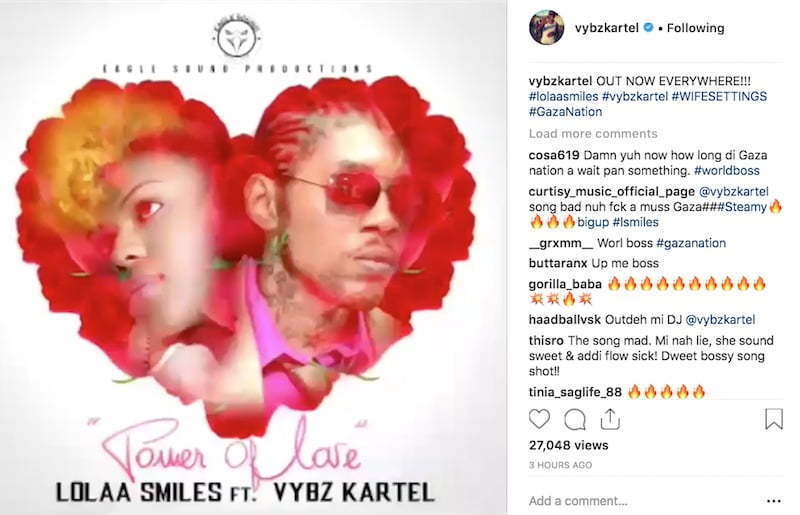 We're also told that some new music might come out of Vybz Kartel's camp sometime this month, but the strategy still remains to wait on a verdict in his appeal case. That verdict could take weeks, or it could take months, so it's still a gamble for Kartel and his team since they will not want to lose any momentum.