Dancehall fans don't really believe that Vybz Kartel is behind bars for one reason.
Vybz Kartel released some new photos of himself from prison that left some of his fans shook and concerned about his health. Some fans are also of the view that the pictures were not taken in prison mostly because of the background and how well dressed the deejay is. While that would be great news for Kartel and his clan, sadly that is not the case. The Worl'Boss is very much still behind bars.
"A so in a prison pretty I can't believe Kartel is behind bars stop tell lies on the man," one fan wrote while another added, "Behind bars? Are you kidding me which prison look like this especially in Jamaica."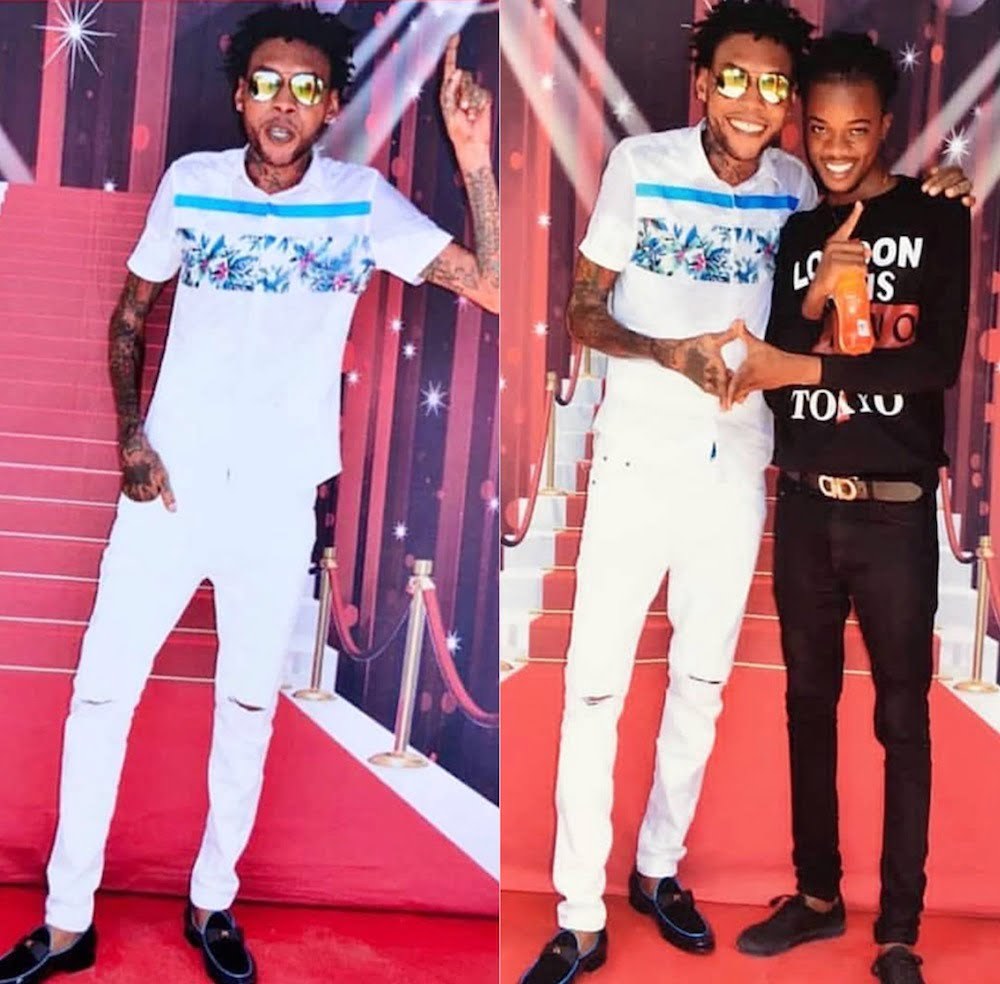 The photos that Urban Islandz released yesterday were taken in front of a canvas background on the prison grounds. Sources told Urban Islandz that on the days when prisoners are allowed a family visit, the prison set up a photo booth area for inmates to take photos with their family members, hence the reason why you see Vybz Kartel take these photos with a colorful backdrop.
Kartel, real name Adidja Palmer, is now patiently awaiting a verdict in his murder appeal case. We're told that the deejay and his three co-accused, Shawn Storm, Kahira Jones, and Andre St John, are confident but nervous as the Court of Appeal deliberate their case.