Drake's new "In My Feelings" Dance Challenge creator, Shiggy, cheated on his smoking hot girlfriend JBadd and then apologize.
In case you see Shiggy trending on Twitter it's all because he cheated on his girlfriend and then is now trying to save his relationship. You can't blame him for the later because his girl, JBadd, is a baddie and Drake is a savage. Turns out that when the comedian was recently in Toronto for Caribana he was sliding into a lot of DMs.
In a video posted on Instagram, Shiggy lay it all out letting his girlfriend know that he is sorry and letting his young fans know that cheating is not okay. "I just want to apologize to my girl for constantly making her look stupid with my cheating and constantly hitting up females," the comedian said. "I know it's something she fought with me in our relationship constantly with me being unfaithful and it's something that needs to stop with me."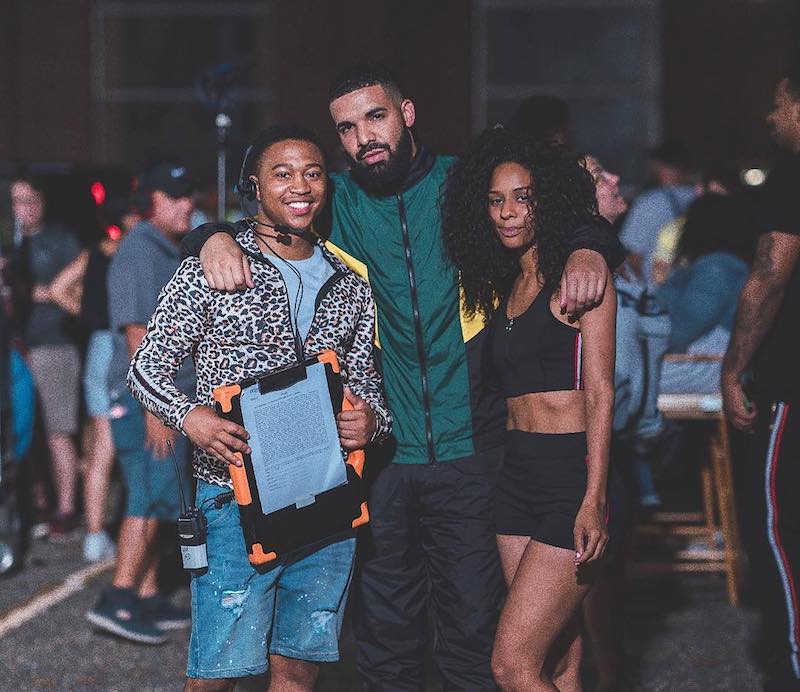 "I want to look at myself as a role model to young people and I can't keep on saying that I do things because am young and boys will be boys and stuff like that," he added. "Because there are males my age who treat their women the right way and I just want to be that guy."
At least one female who he slides into her DM decided to expose him. "So shiggy DMd me on IG when I was in Toronto. Talking about "come to my hotel." I mean would I be wrong to give it to the shaderoom ? Lol," she wrote on Twitter.
In case you're the only person on the planet who don't know who Shiggy is, he is the guy who created the viral "In My Feelings" dance that has everyone and their grand aunts doing it.
So shiggy DMd me on IG when I was in Toronto. Talking about "come to my hotel." I mean would I be wrong to give it to the shaderoom ? Lol

— RONNIE ROSE? (@Deyshaaaa_) August 8, 2018
https://twitter.com/yusufyuie/status/1027529626569134080
how do you publicly apologize for cheating when there's not even any proof…is shiggy stupid?

— ?? (@Jherrueche) August 9, 2018
https://twitter.com/MyNameIsUche/status/1027535190212653057
The internet went from praising Shiggy to tryna expose his him all in the same month?

Scary times.

— CleverlyChloé (@CleverlyChloe) August 9, 2018
Calmly responding to Shiggy's message from 11 months ago…. pic.twitter.com/aDmle71Zdk

— Jelly Santos (@MrsJellySantos) August 9, 2018
Shiggy learned nothing from Shaggy. " It wasn't me " at all times

— James White (@Flight8) August 9, 2018
Shiggy girl definitely had a pistol pointed at him in that video.

— Instagram: AskTrillAC (@AskTrillAC) August 9, 2018