Since dropping Scorpion nearly four weeks ago, Drake has been breaking every record imaginable.
"In My Feelings" has become a bit of an anthem since the album was released and has shot to No. 1 on the Billboard Hot 100 chart for the second consecutive week. For the week ending July 19, "In My Feelings" broke the record for the song with the most streams in a single week totaling 116.2 million streams in the U.S. That's the most stream in a single week by a song since Baauer's 2013 hit "Harlem Shake."
Get this, six of the top ten most streamed songs in a week belong to Drake. The Toronto rapper, Taylor Swift, and Baauer are the only three artists to have songs with over 70 million streams in a single week. Drake has two songs over 70 million streams, "In My Feelings" and "God's Plan."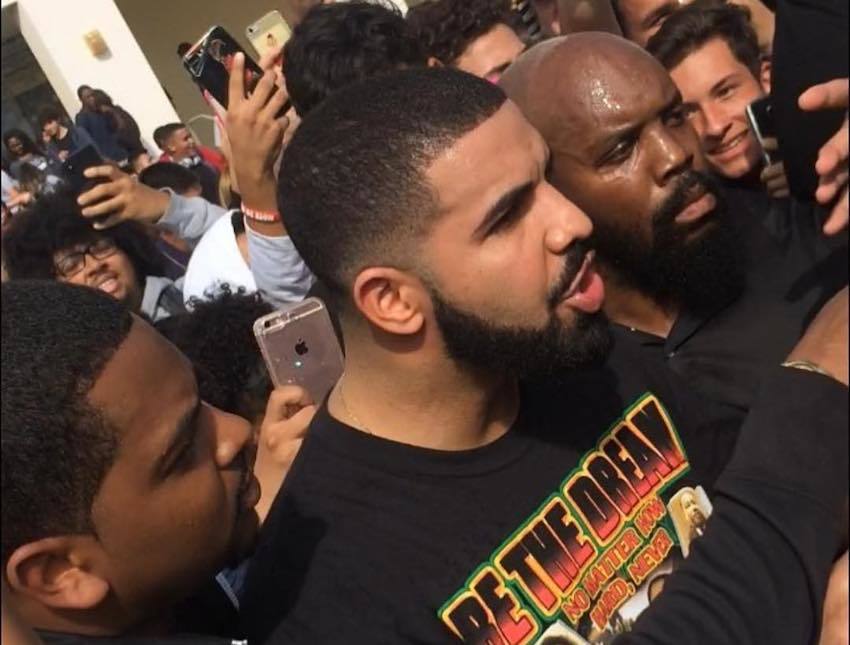 The song "In My Feelings" was largely fueled by a dance created by comedian Shiggy that had everyone and their auntie doing it. Even celebrities like Will Smith and Odell Beckham Jr. shared their version of the dance on social media. That resulted in a viral sensation the likes we've not seen since Baauer's hit "Harlem Shake" in 2013.
The album Scorpion has also been breaking records since its release on June 29. The album broke Spotify's record for the most stream in one week and the most stream in one day across all streaming platforms. Scorpion also became the first album to crack a billion global streams in one week proving that Drake is not just hot in the U.S. and Canada, he is a global superstar.
Drake is currently shooting a music video for the single "In My Feelings" and was recently spotted celebrating the song's success with Shiggy who was instrumental in its success. You can expect to see the comedian in the music video which was recently shot in New Orleans.