Vybz Kartel will not be in court this week for his appeal trial, and we have the exclusive why.
Vybz Kartel could learn his fate in the Jamaica Court of Appeal as early as this week. The trial kicked off on Monday, July 16th and was adjourned until the next Monday. The long-awaited case was also slashed by two weeks, which means it could be wrapped and a verdict reached in as little as one week.
Despite the seriousness of the case, Vybz Kartel and his three co-accused will not be in court and neither were they in court on Monday. The dancehall deejay's attorney, Valarie Neita-Robertson, says he made the decision not to attend court. "I believe Mr Palmer is very anxious and he prefers not to be here, so we give him that option," she said.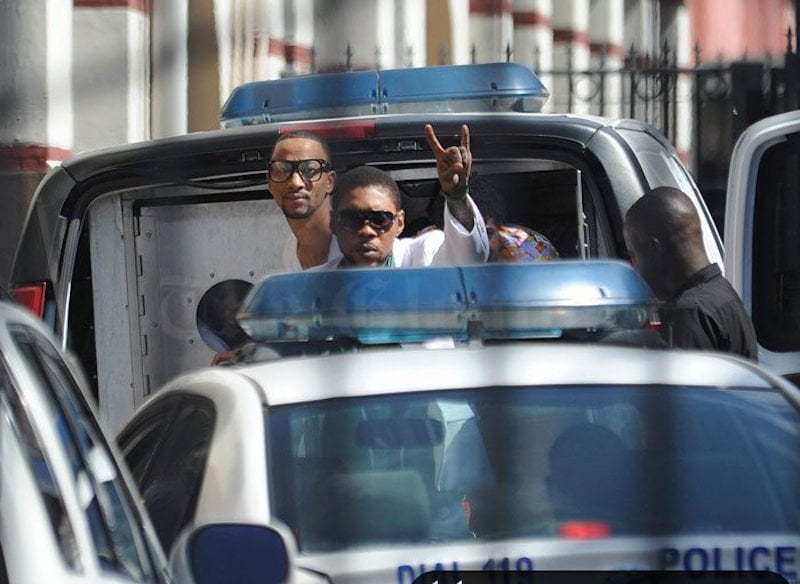 Neita-Robertson says Kartel is fully aware of everything that his legal team is doing and all the arguments that they will present in court and he has an input. She assured us that he has full faith in their capabilities and made the decision himself no to be in court.
Urban Islandz sources inside Kartel's camp told us exclusively that he doesn't want to be a distraction in the courtroom and wants to avoid the media spectacle surrounding the case. "He made the decision not to attend court and it makes perfect sense because the media and his fans will be there and he doesn't want the distraction," a rep for the deejay said.
Vybz Kartel, whose real name is Adidja Palmer, Shawn "Storm" Campbell, Andre St John, and Kahira Jones, are all hoping that the Court of Appeal will exonerate them of their murder conviction. The four men are serving life sentences for the murder of Clive "Lizard" Williams who cops say was beaten to death at a home in Havendale belonging to Kartel.