Popcaan pays homage to Vybz Kartel ahead of his highly anticipated appeal trial on Monday.
Popcaan is currently readying his new album Forever, which is due for release on July 20th. The Unruly Boss posted a photo of himself and Vybz Kartel on IG on Monday as he reminds fans about his upcoming new album. "2008 make the link wid the world boss… @vybzkartel respect alway goes out to a real OG big up all who was a empire member," Poppy wrote.
Popcaan and Vybz Kartel had a falling out in 2012 after the former Portmore Empire boss got arrested and charged with murder. In a scathing letter released from behind bars, Kartel blast former members of his Empire group as disloyal individuals and subsequently disbanded Portmore Empire.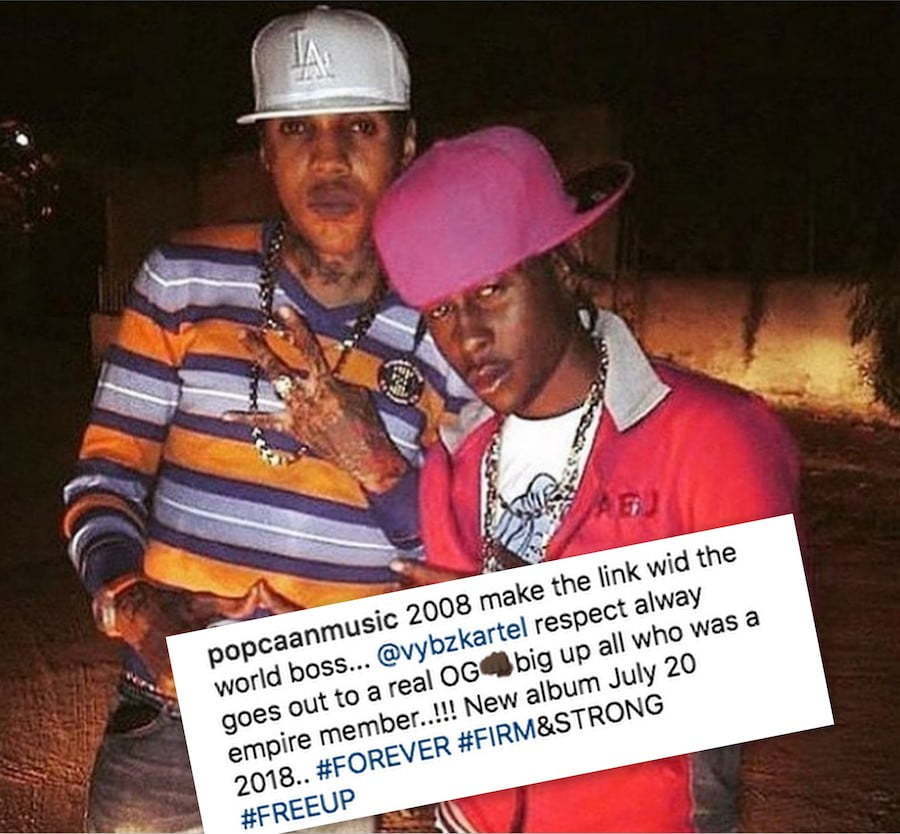 Since then, Vybz Kartel made peace with Tommy Lee Sparta, and now it seems he made piece with Popcaan also, although he never acknowledged it. Popcaan and the Worl'Boss have always had a close relationship, so their falling out was a huge surprised. The dancehall icon often referred to the Unruly Boss as the Gaza prefect.
Kartel is currently in prison on a life sentence for murder, but come next week, he will have a chance to secure his freedom when his appeal trial gets underway.