Actor Terry Crew has shared his reaction to 50 Cent mocking him over his sexual assault.
Last year, Crew became a part of the #MeToo movement in Hollywood after he claimed that an agent sexually assaulted him at an event. He has since filed a lawsuit against Hollywood talent agent Adam Venit. 50 Cent is up to his usual antics on Instagram and decided to mock the actor in a post which drew criticism. "LOL, What the f**k is going on out here man?" the G-Unit rapper wrote. "Terry: l froze in fear,they would have had to take me to jail. get the strap."
TMZ caught up with Terry Crew a short time later in Washington, D.C. and asked him about 50 Cent, but instead of clapping back, the Everybody Hate Chris actor kept it classy. "Well, I love 50 Cent. I listen to his music while I'm working out," he said. "I've proved that size doesn't matter when it comes to sexual assault."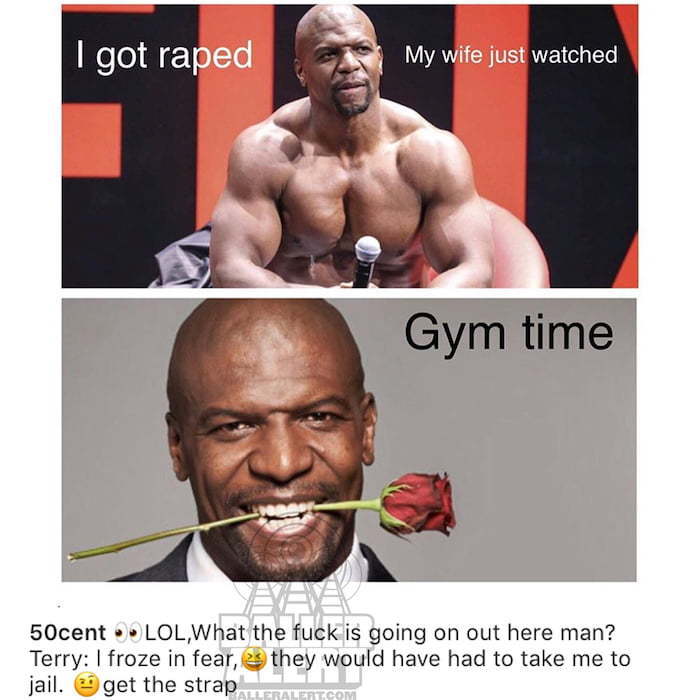 50 Cent has since removed the post after getting a backlash for it. The Get Rich Or Die Tryin' rapper is getting ready for the premiere of the new season of his hit TV show, Power, so it make sense to avoid controversies right now. Power premiere on Starz on July 1st.