Rich The Kid is currently hospitalized after getting beaten unconscious during a home invasion.
A photo of rapper Rich The Kid was posted on his Instagram page showing him lying unconscious on a hospital bed. No further details were given about his condition, but he seems to be in serious condition. TMZ has since reported that Rich was involved in a home invasion with his girlfriend Tori Brixx. Two masked men broke into Brixx's home last night in Los Angeles where she and Rich The Kid were staying.
Rich The Kid tried to fight off the two men, but three additional armed men entered the home and beat him to a pulp. Tori Brixx was also injured in the home invasion and both were taken to the hospital but she was released this morning.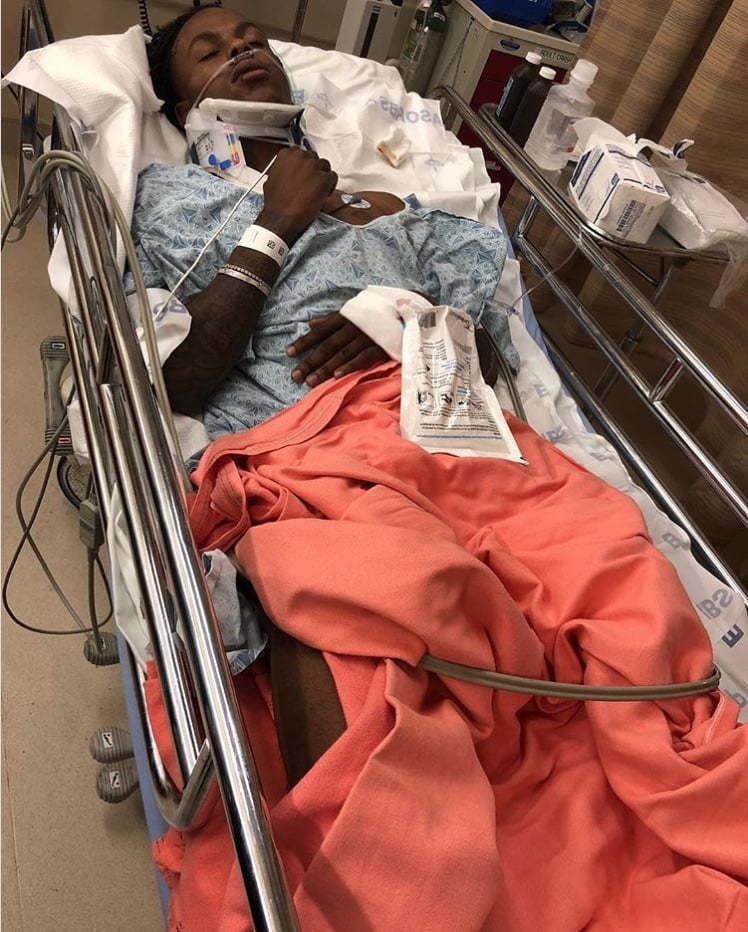 A significant amount of jewelry and cash were taken from the home and police are currently investigating the robbery as an inside job. So far no arrest has been made.
Rich The Kid was recently involved in a beef with Lil Uzi Vert who pulled up on him in Philadelphia earlier this month. The two rappers have been feuding for the past few months but this was the first time that it turned physical.