21 Savage has some harsh words for his fellow Atlanta rappers.
It's not clear what his grouses with the rappers in Atlanta like Young Thug, Future, and Migos, but he is clearly upset with them. During an Instagram Live session with his fans last night, 21 Savage called out his fellow rappers in the ATL and am sure he will get a response just base on his choice of words. "I ain't even gonna lie," he said. "Ni**as some hoes. All of 'em, hoes, 100 percent, straight up."
A few weeks ago, 21 Savage trolled Young Thug and Lil Uzi Vert calling them gay after they posted a photo of themselves on the Gram. "To keep it all the way one thousand, bruh, all these Atlanta rappers some b*tch a*s ni**as," the "Bank Account" rapper added.
21 Savage added that he says some stuff over the last couple of months that lead him to draw his conclusion about his fellow Atlanta artists. Atlanta is dominating hip hop right now with the most vibrant batch of artists from any city in the country.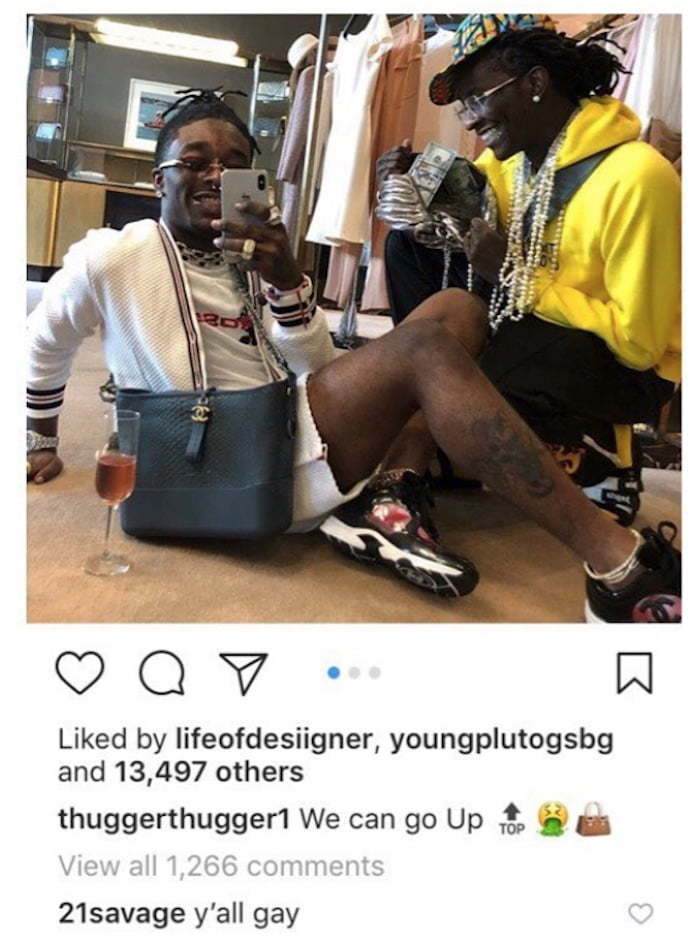 Savage also called out rappers for splurging on designer shoes and buying expensive jewelry. 21 Savage recently revealed that he has stopped wearing jewelry and is choosing to instead invest his money into startup companies. He said it's been working for him so far because he is getting richer.