Rick Ross is getting trolled by his baby mama Tia Kemp who accused him of doing liposuction to lose weight.
Rick Ross has been flexing his gains in the gym and even posted a video of himself on the Gram shirtless. Seems his baby mama Tia Kemp was feeling extra petty and posted a comment under the video saying, "That's lipo my loves, enjoy!" Kemp is known to throw some major shade in Rick Ross' way so this shouldn't come as a surprise.
Tia Kemp has been locked in a child support battle with Rick Ross for the past few years and now it seems like the two will never make peace for their son. In January of this year, she posted a scathing message on her IG Story accusing the MMG rapper of being a bad father. Rozay clapped back at her in a video saying that she is just jealous of his wealth and success.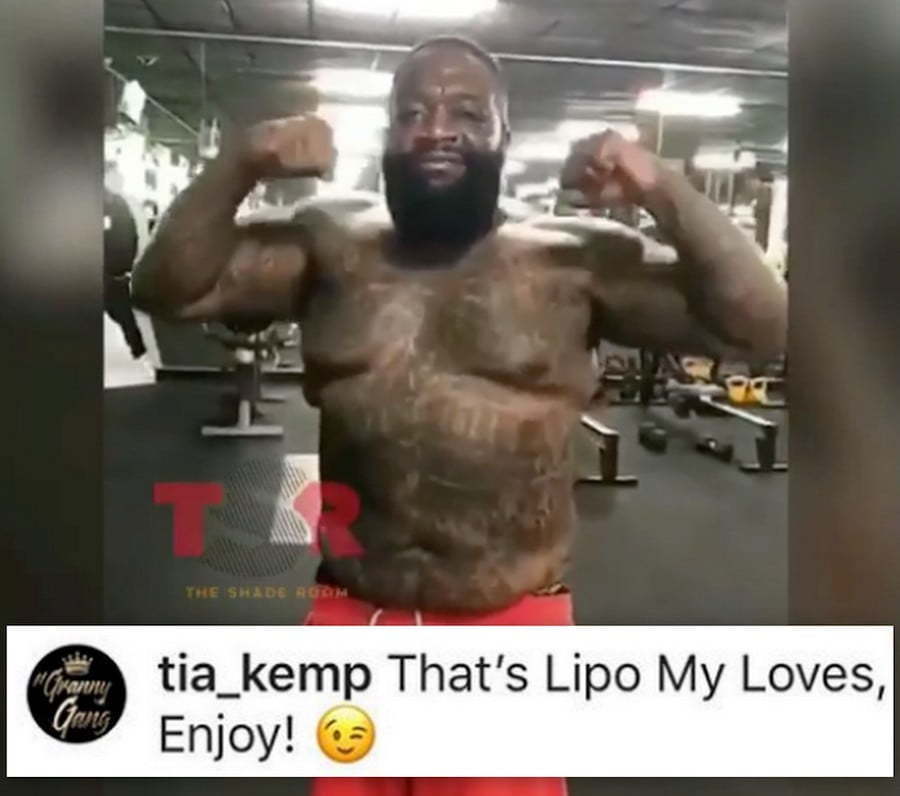 Rick Ross also claims that Kemp is jealous of the relationship that he has with his 16-year-old daughter. "Seems everytime I post a picture of me with my beautiful daughter, she always has some negative energy, so I want to clear this up," Ross said. "Just because her mother beat your a*s she has nothing to do with that, take that a*s whooping like a champ that ain't got nothing to do with her."
Rick Ross will likely have something to say in short order, but in the meantime check out the video below of the Bawse flexing his muscles.