Pusha T is now saying that he wished Drake had responded because he was ready to end his career.
It's safe to say that the Pusha T and Drake beef is officially dead but some fans are still holding their breath hoping that Drizzy will come back with some fire. Still, it's highly unlikely that the man from Toronto will respond to "The Story Of Adidon" and those of us hardened rap fans still thinks that he need to come back with a response merely because he had already stepped into the ring with "Duppy Freestyle."
Pusha T has been doing a lot of interviews these days to promote his new album and talk about his beef with Drake. In an excerpt from an upcoming interview he did, King Push spoke about J Prince claim that Drake has a career-ending diss track for him and Kanye West.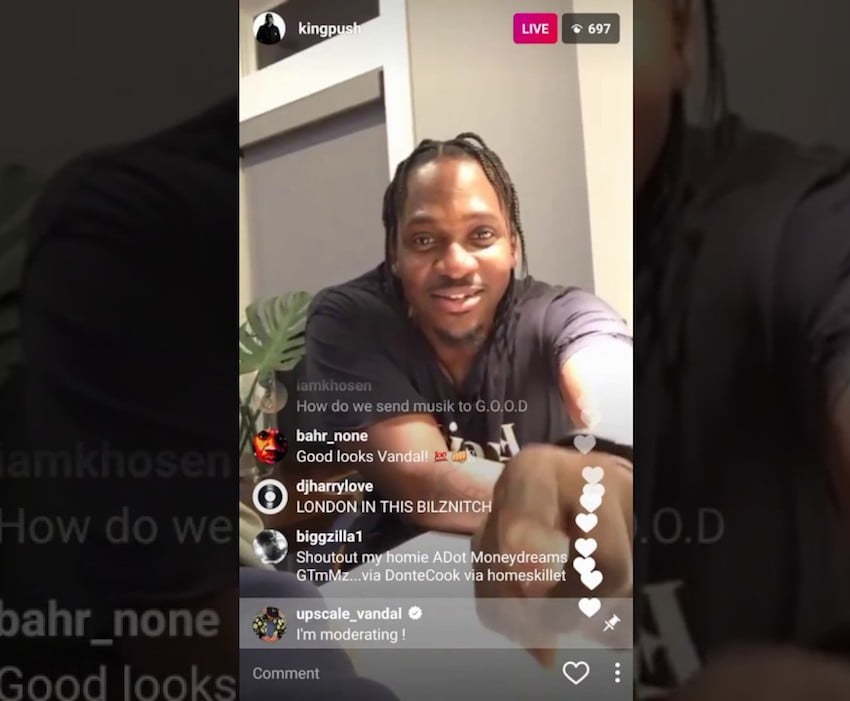 The G.O.O.D. Music rapper is saying that he wished Drake would've dropped the track so that he could end his career. "Listen man I wish he would because nobody don't think am not prepared for this," he said. "This would for be a career-ending moment in hip hop but that ain't going to be my career. This is what I live for, drop that track and see what happens."
Drake himself has not weighed in on what J Prince said last weekend but he made a comment on Twitter that pretty much just have us all wondering what is going on in his mind. "Nobody really know what I been through," he wrote in the comment section of a post made by another rapper.
During an interview last week on The Breakfast Club, Pusha T says he has been doing his research and has a lot more content to use in case he has to release another diss track. "I am not censoring myself that's just more content for if it's needed later," he said.
Pusha T new album Daytona is now out and Drake is getting ready to unleash his new album Scorpion on the airwaves. So now the battle will be who can sell the most records. Given the history, Drizzy is already the favorite to win that. Daytona sold 77,000 album equivalent units in the first week.