XXXTentacion might want to consider doing some more damage control after his accuser detail the horrific abuse she endured.
XXXTentacion is currently facing some serious charges of kidnapping and assaulting a woman who was his ex-girlfriend at the time. The Lauderhill rapper is currently out of jail awaiting trial, but it's clear that if he is convicted of the crimes he is charged with. Geneva Ayala, his accuser, did an interview with the Miami New Times where she detailed what went down. He also did a separate interview giving his side of the story.
Ayala says that one of XXXTentacion's favorite thing to do to her was to use the back of his hand to slap her across the mouth. She also claimed that he would regularly try to induce suicide on her by filling a bathtub of water and hold a microwave oven over it and threaten to drop it in the water while she is inside.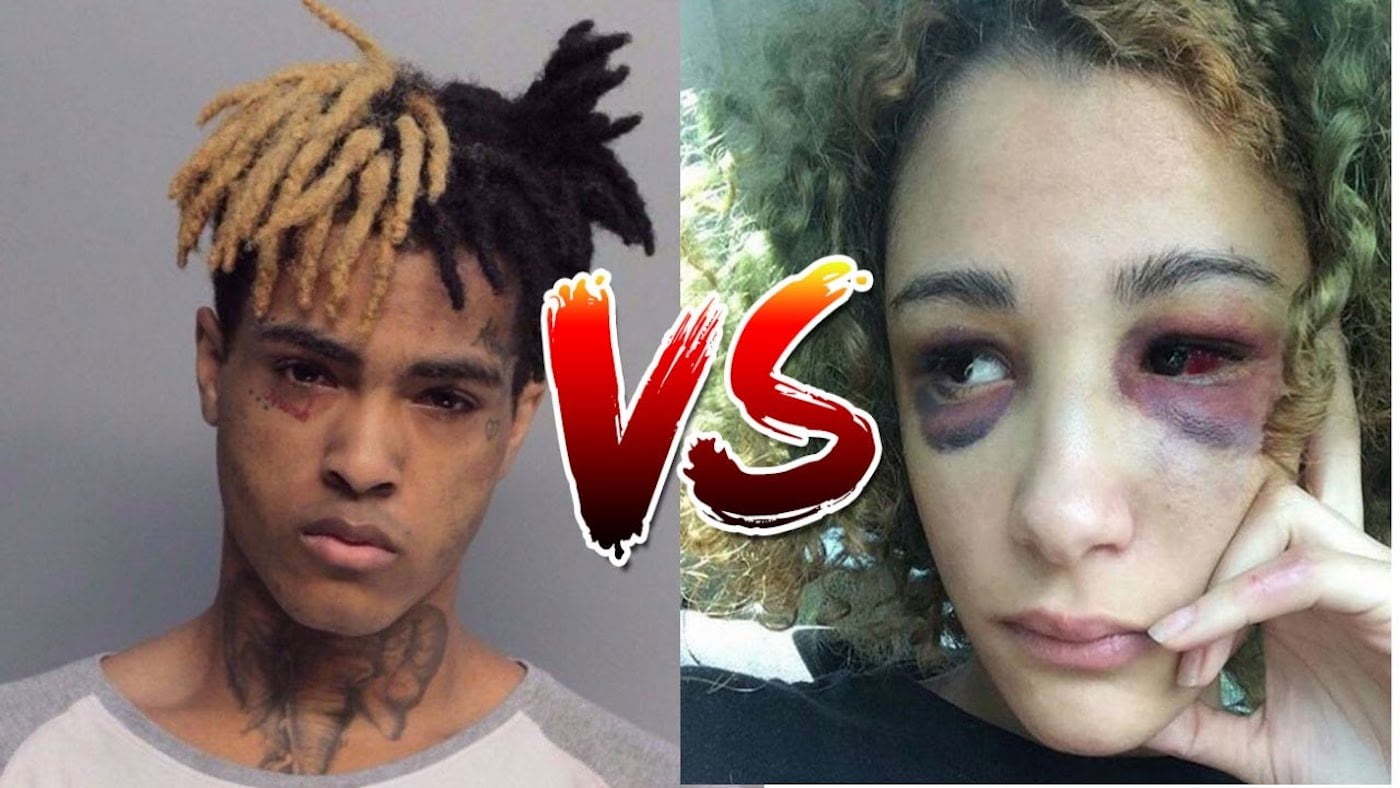 Get this, just last year, the "Look At Me" rapper was accused of physically and psychologically abusing Geneva Ayala even after learning that she is pregnant with his child. In her shocking interview, Ayala detailed how XXXTentacion would physically beat her and choked her at times. She says the rapper would threaten to cut out her tongue and even press a knife or scissors on her face while explicitly telling her about the horrific things that he will do to her. She also claimed that he tried to shave her hair off her head.
XXXTentacion, who gave a separate interview to the newspaper, says Ayala is lying on his name. He claimed that she was never pregnant and had sex with one of his friends before trying to shake him and his mom down for $3,000. He said he never physically assaulted her and that she got jumped by some unknown people.
XXXTentacion is currently under house arrest awaiting trial for kidnapping and assaulting a pregnant woman. A crime that carries years in prison if convicted.