Chris Brown is already swooping in for the kill.
Turns out Chris Brown sneakily started following Rihanna on Instagram again after reports came out that she dumps her billionaire boyfriend Hassan Jameel. While the mega pop star has not confirmed the split with her Saudi Billionaire boo, rumors flooded the internet over the weekend claiming that she broke up with him because sometimes she just gets "tired of men." Seems Chris Brown has been keeping up with all news Rihanna and just moments ago he started following her on Instagram.
This could be just mere coincidence since he also started following Christina Millian with whom he had a falling out with when he and Karrueche Tran broke up. Some of Rihanna fans are already accusing Chris Brown of portraying some "stalkerish" behavior. Sounds like about the same type of accusations he received from Karrueche Tran's fans.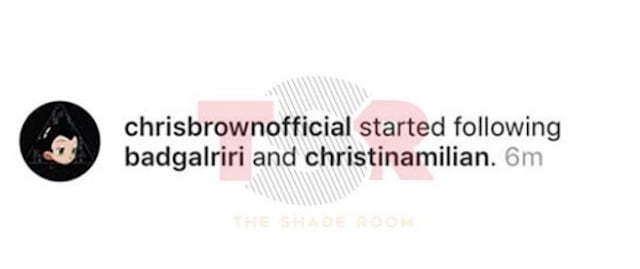 "C'mon Chris your back with this stalker behavior just leave your exes alone and move on man, oh wait I heard you can't move on lol, just go back to your baby mama then," one fan wrote.
Chris Brown and Rihanna have a long history of breaking up and getting back together. This is the longest gap between their split ever after splitting up back in 2013. Over the years, the pair has not spoken to each other and have stopped following each other on social media. Let's see if RiRi will start following Brown again then that will be one for the ages.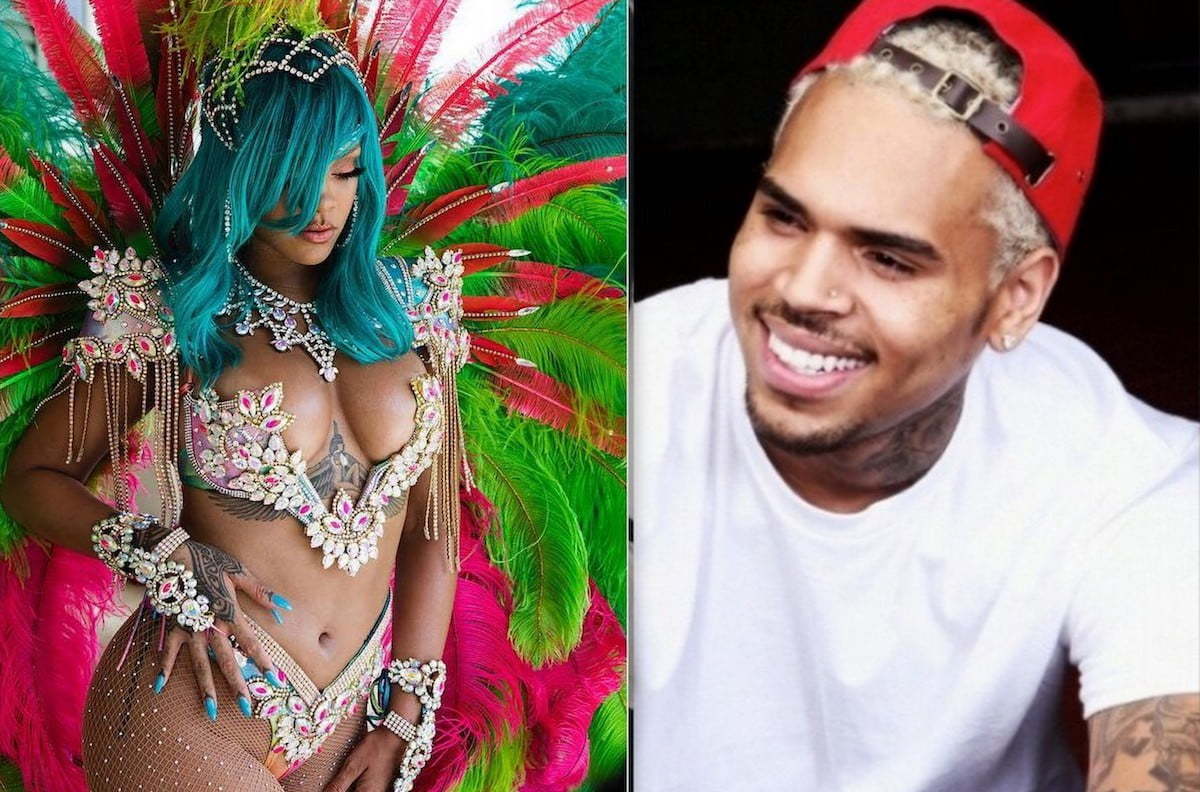 The Bajan pop star previously said in an interview that she is in a much better place since her split with Chris Brown. She describes their relationship as toxic and unhealthy. Despite getting some criticism from some fans, others are totally here for a Chrihanna reunion. After all, both artists are now older and wiser.
Perhaps Rihanna is that one that got away, so Chris Brown now trying to hook her back in. Can't blame the guy.