Matt Barnes immortalized Tupac Shakur on his hand with a giant portrait tattoo.
The former NBA star recently hit up famed tattoo artist Steve Butcher to get the iconic Tupac Shakur portrait on his right hand. Butcher, who is from New Zealand, has done tattoos for a number of celebrities. Matt Barnes had him flew all the way to Los Angeles recently to get the artwork done. Clearly, Butcher is good at his craft and other celebrities are already lining up to have him do their tattoos.
Barnes says the tattoo took about five hours to complete. As you can see in the photo below, the Tupac tat is dead on unlike some tattoos we've seen in the past of celebrities.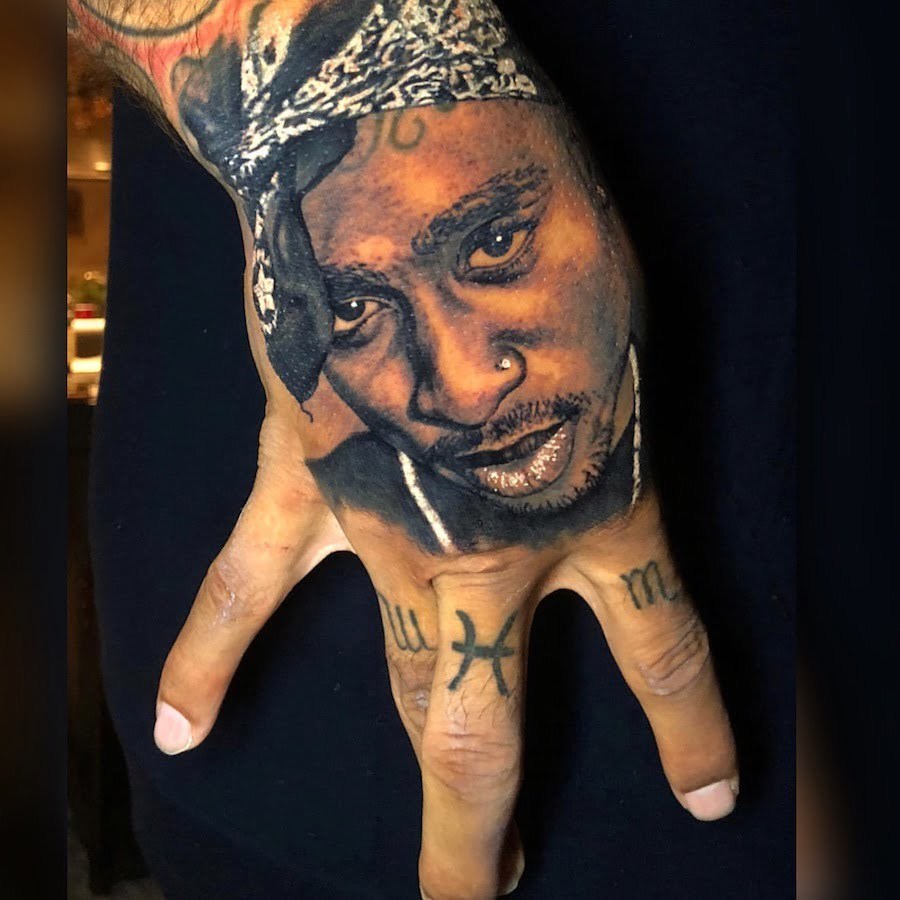 In related Tupac news, the woman who accused the late rapper of rape, Ayanna Jackson, recently did an interview where she detailed what went down in 1993 when she claimed the "All Eyez On Me" rapper raped her.