Amber Rose says she and underage rapper Lil Pump are not dating.
The blonde beauty triggered dating rumors this week when she was photoed hanging out with 17-year-old rapper Lil Pump. Seems her ex-boyfriend 21 Savage is also upset about the photos and shut her down on IG earlier this week after she poured her heart out for him. The issue with some fans is not just the photo, but the fact that she is 34 years old and hanging out and smoking cigarettes with a 17-year-old rapper. 21 Savage reportedly found the photos repulsive and has been telling his friends that he is done with her for good.
Amber Rose posted a message on her Instagram Stories telling the world that she is not dating Lil Pump because she is old enough to be his mother, which is true. "Stop saying I'm dating Lil Pump I'm old enough to be his mother," Rose said. "All because I lit his cigarette? Lol DF y'all are sooooo corny for that."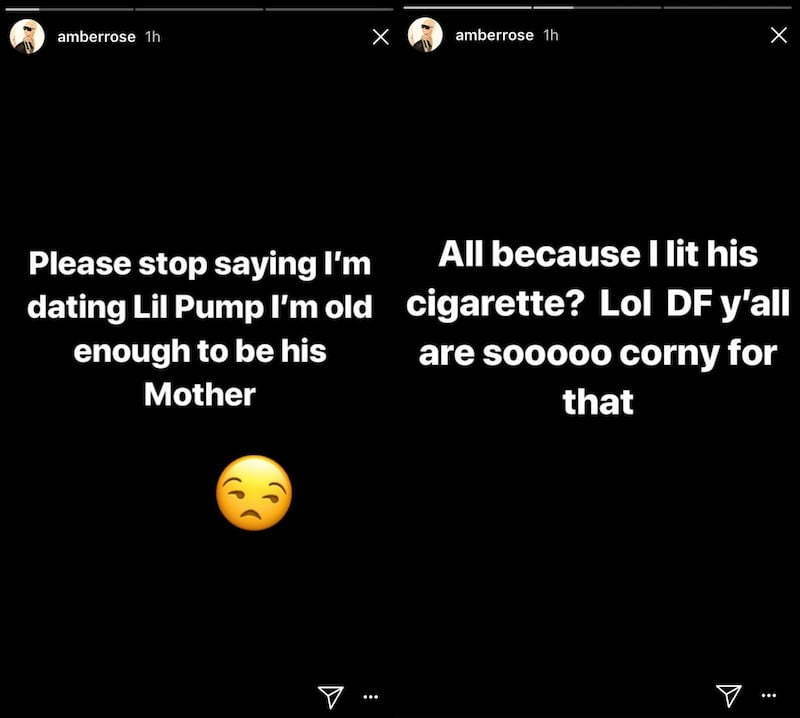 Still, the optics of the photo just look bad on her part and fans are divided over whether or not it's even appropriate for her to be smoking cigarettes in that setting with someone who is underage.
Amber Rose best friend Blac Chyna, 30, is dating 18-year-old rapper YBN Almighty Jay so perhaps that's the trend for these celebrity women these days to date younger men. While YBN Almighty Jay is of age, Lil Pump is not yet legal. Nevertheless, there is no worries because Amber Rose made it clear that they are not banging.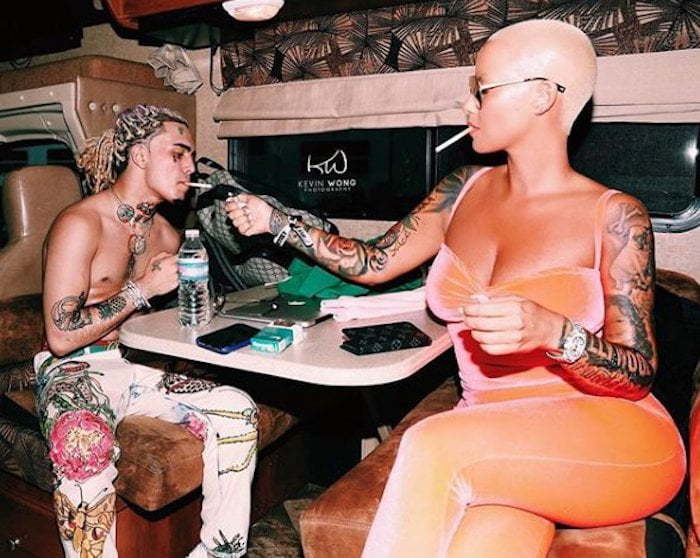 Amber was in Miami for Rolling Loud music festival where 21 Savage and Pump were performing. Folks are saying that she followed her ex-boyfriend down south and hang out with the "Gucci Gang" rapper to make him jealous. Clearly, that didn't work if it's true.