Cardi B says she and Nicki Minaj beef has been squashed but she was ready for anything.
The two leading females in hip hop are cool again, sort of. Cardi B and Nicki Minaj recently met at the Met Gala and chopped things up like two grown women, but just before that the two ladies were close to blows. Nicki says Cardi started the feud when she did an interview right after "MotorSport" came out and didn't acknowledge her as a more senior rapper.
The "Bodak Yellow" rapper says there was never a feud between the two rappers and when they met up at the Met Gala they pretty much cleared up what was a misunderstanding. Sources close to the Invasion Of Privacy are now saying that she was ready for anything in case the misunderstanding turned into a full-blown beef.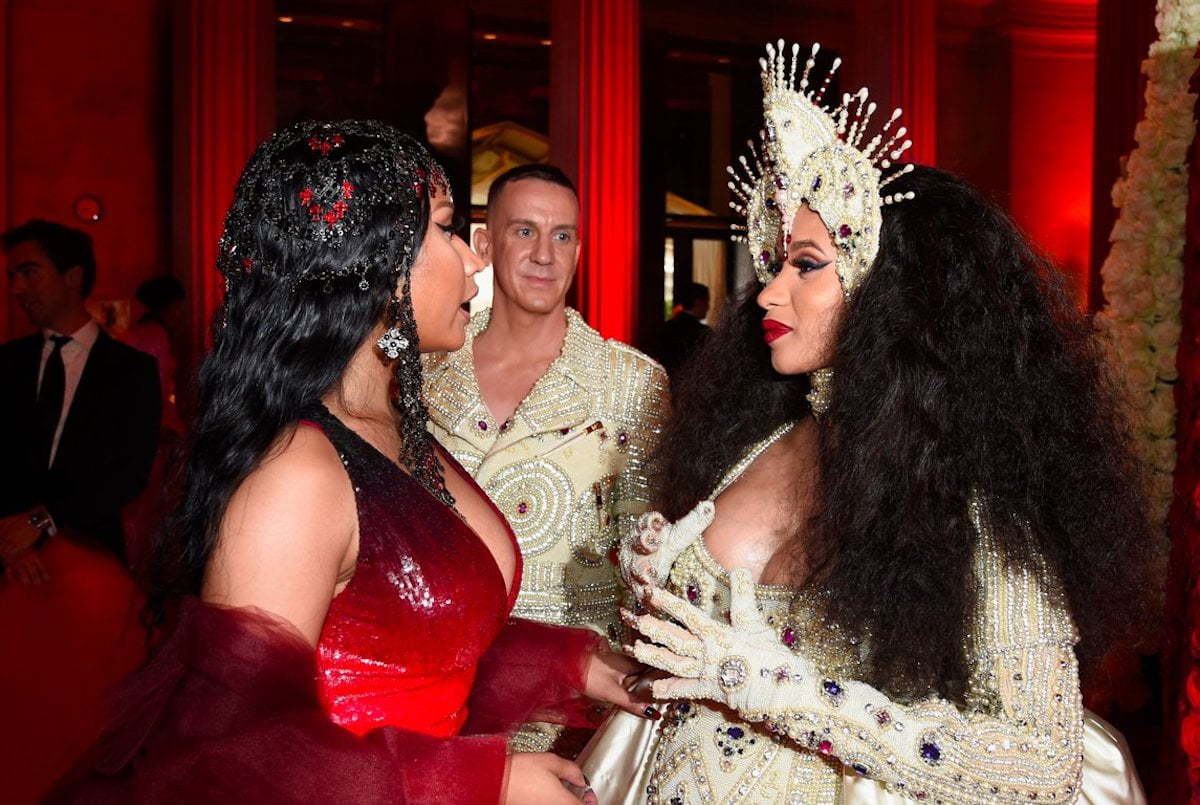 "Cardi was locked and loaded for anything that was to come you have no idea how prepared she was in the event sh*t should popped off," sources revealed. "We ain't going down like Meek, in this rap game you have to be ready for anything because it could make or break your career."
During a recent performance, Cardi B told her fans that she is going to go hard after she gives birth to her baby next month. "Yes b*tch we go be forever," she said. "Ever since I got pregnant all of a sudden I got this new beef, everyday princesses got something to say. Just wait till I drop this baby what's good. B*tches be talking crazy just wait till I drop this baby."
She could also be talking about Azealia Banks whom she got into a heated beef with on social media this past week. But she performed at the show about two weeks before she and Banks butt heads.
How can you say someone changed their verse & forget to say Quavo TOLD me to remove my singing part (which I loved) & Atlantic told me to remove your name from my verse per your request? So how were those changes gonna happen if I didn't "change" my verse? ?? #NickiDay #ChunLi

— QUEEN (@NICKIMINAJ) April 12, 2018