Offset was rushed to an Atlanta hospital last night after being involved in a serious car crash.
The story is still a bit sketchy, however, Offset is in stable condition at Grady Memorial Hospital and Cardi B is by his side. The Migos rapper was driving his Dodge Challenger muscle car on Wednesday when the accident took place. Folks on social media say the rapper was speeding and lost control of the vehicle which crashed into a pole.
One person, who say they saw the crash, tweeted that another vehicle transported Offset to the hospital. TMZ reported that no cops or emergency personnel were called to the crash scene. But the below photo shows his car being transported from the scene by a wrecker. His injuries are believed to be non-life-threatening but he remains in the hospital for further observations, sources said.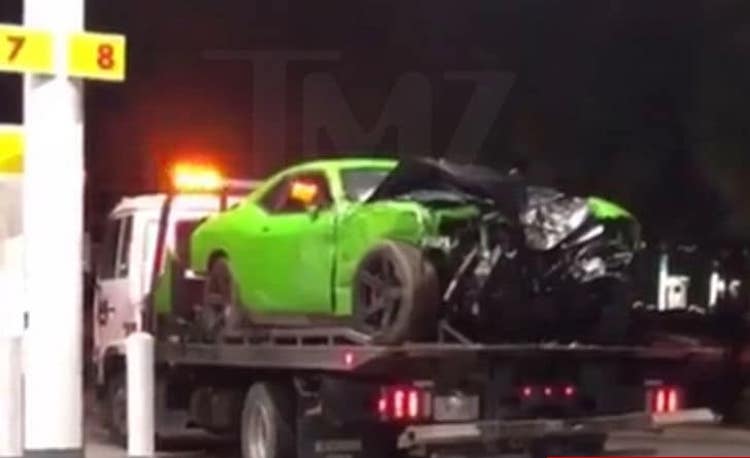 Sounds like Offset is pretty banged up from the crash but he will be okay. After all, Cardi B is due to give birth to their son next month and she can't handle any more stress. The Migos rapper has a new video out with Tyga called "Taste" and you can now watch it on Vevo.