Capleton rape victim claims that she is getting death threats.
Since Capleton was arrested and charged with rape last week Friday, his female accuser says she has been harassed and threatened by men aligned to the 51-year-old entertainer. The St. Mary deejay was released on bail on Monday and was barred by a judge from making any contacts with his accuser. That doesn't mean his goons can't make contact with her and seems that is exactly what's happening.
We're told that the entertainer told Urban Islandz on Wednesday that the female accuser told police officers that Capleton men have been threatening her. "First this woman tell lie say the Bobo raped her and now she is claiming that he is sending threats to kill her," sources close to the artist said. "You can't find a more wicked woman than this, she is doing everything to bring down the artist, but a good over evil we say."
We're told that Capleton is aware of the alleged threats and is making it clear that he nor anyone around him has nothing to do with it. "At the end of the day you can't control what the fans do because Shango is a well-loved artist who do a lot of good in the community, but if there are any threats its not coming from him or any us," our source told us.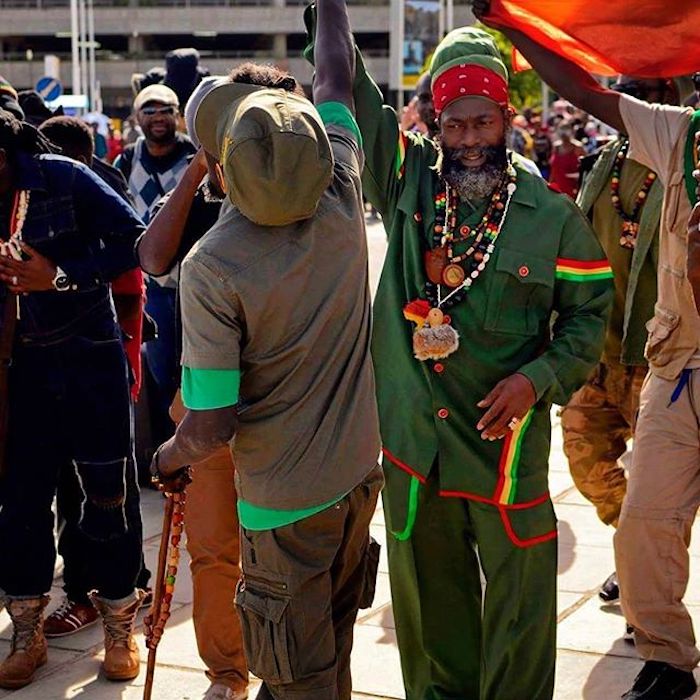 The accuser's name was withheld in the police report but we're told that she is a well-known female in the community where Capleton is from. Capleton has maintained his innocence and he has evidence to prove that she is lying about what really happened on April 28 and after. His attorney, Christopher Townsend, also chided the police officers for not thoroughly investigating the report before charging his client.
Foota Hype is also claiming that Capleton paid his accuser $40,000 to get lost after he had sex with her at a hotel in New Kingston on April 28. The sound system selector turn dancehall commentator says female didn't go away like the artist had hope and tried to extort more money from him. King Shango also made the same claim that his accuser tried to extort him and that's when he decided to report it to the police.
Capleton returns to court on June 14th.