Capleton goes to court today to face the judge for his first hearing since being charged with rape.
The veteran reggae/dancehall deejay, real name Clifton Bailey, was arrested and charged with rape on Friday of last week. Because it was the weekend it meant that he would have to wait for his first court hearing on Monday to apply for bail. Capleton's attorney Christopher Townsend will be making an application for bail for the deejay but it will be up to the judge to decide if and how much his bail will be approved for.
Capleton has maintained his innocence of the rape accusation and his manager is currently in damage control mode. The serious charge has the potential to do irreparable damages to any artist career. Close to two decades ago, Jah Cure was sent to prison for rape just when his career was about to take off. King Shango now finds himself in a similar situation.
Additionally, if he is granted bail, Capleton could be barred from traveling overseas to fulfill his touring obligations since the judge will likely order him to turn over his travel documents as a condition of his bail. Capleton is booked for the upcoming annual show Best Of The Best in Miami on May 27, as well as, the annual Groovin' In the Park in Queens, New York on June 24. He also has a gig in Trinidad set for June 9th.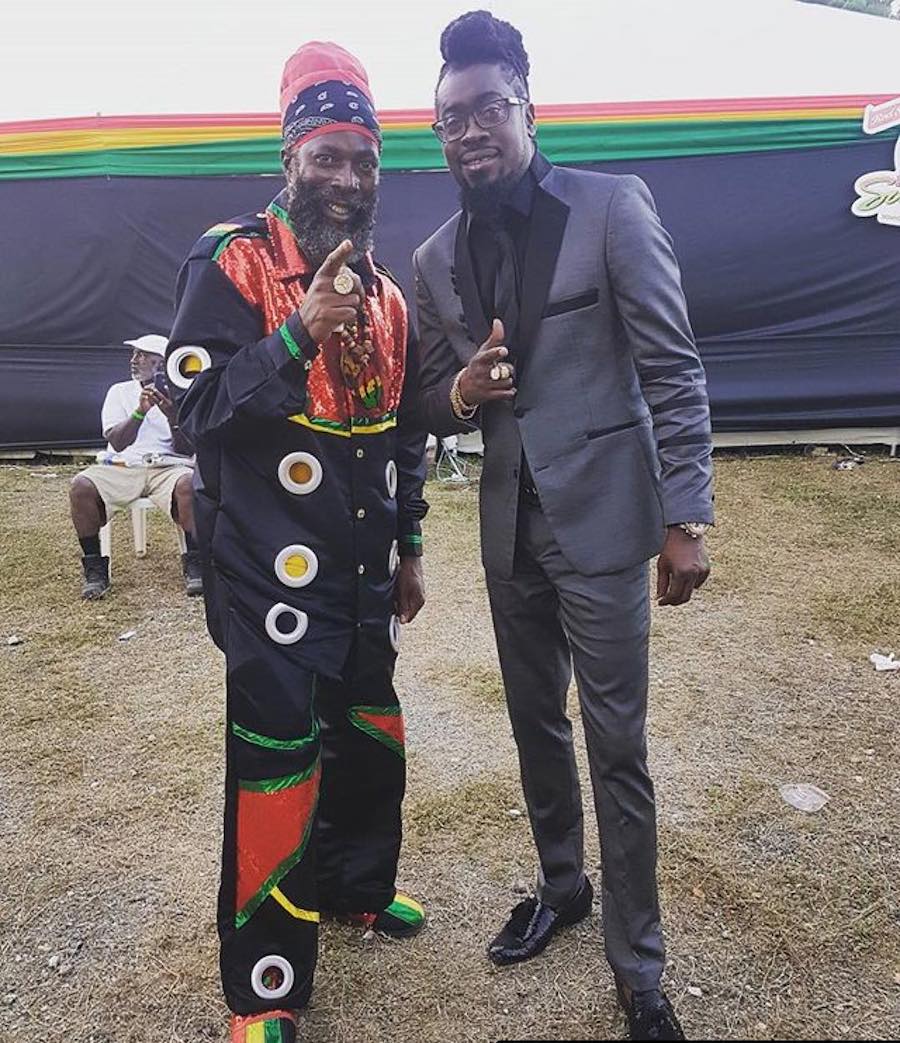 Townsend says his client, aka The Prophet, is in good spirit and is putting his faith in the justice system which he is confident will exonerate him. It's also likely that Capleton's rape accuser will be in court today. The 51-year-old entertainer is calling her a liar and says he have evidence to back up his claims in the form of Whatsapp messages and voice notes.
The female victim filed a police report on May 2nd telling cops that Capleton raped her at a hotel in New Kingston on April 28. She claimed that the artist asked her to meet him there to groom his hair and that's and that's when he forced himself onto her.
Capleton attorney, Christopher Townsend, says his client is a well known Rastarian and would likely not contract someone to groom his hair. He also claimed that the female victim tried to extort money for the artist. I must also point out that Capleton filed a police report at a different police station the same day that the female filed her police report.
"We thank fans and well wishers across the world for giving such unprecedented support," Townsend said in a statement. "We would like to report that Capleton is in good spirits. His faith in the Justice system remains strong and he knows that he will be vindicated. He is however disappointed with how the investigations were carried out as he was of the view that the presentation of strong evidence that he was being extorted would have caused the police to widen the scope of investigations. The matter concerning the extortion is being investigated by the police and we hope that fairness will prevail and an arrest will be made soon."
"The 'Fireman' was visited today and he has asked his fans to remain strong as the truth shall burn all evil as he awaits his day in court," Townsend added. "He thanks all fans for their support. Throughout all the years he has never been charged for any offense, he has never been known to abuse a woman in any form."