Nicki Minaj is planning to crush Cardi B entire career with her new album.
Nicki and Cardi B beef has been brewing for the past two weeks and is showing no signs of slowing down. The two current leading ladies in hip hop seriously dislike each other a source close to the Trinidadian rapper told us. After taking shots at each other on Migos' single "MotorSport" the two rap stars again took some more shots at each other on their most recent music.
The "Bodak Yellow" rapper fired off some subliminal shots on her debut album Invasion of Privacy which was released earlier this month. Nicki Minaj returned the shots on her new singles "Chun-Li" and "Barbie Tingz." We're told that the Young Money rapper became furious over an interview that Cardi B did last month where she was asked about the "MotorSport" collaboration.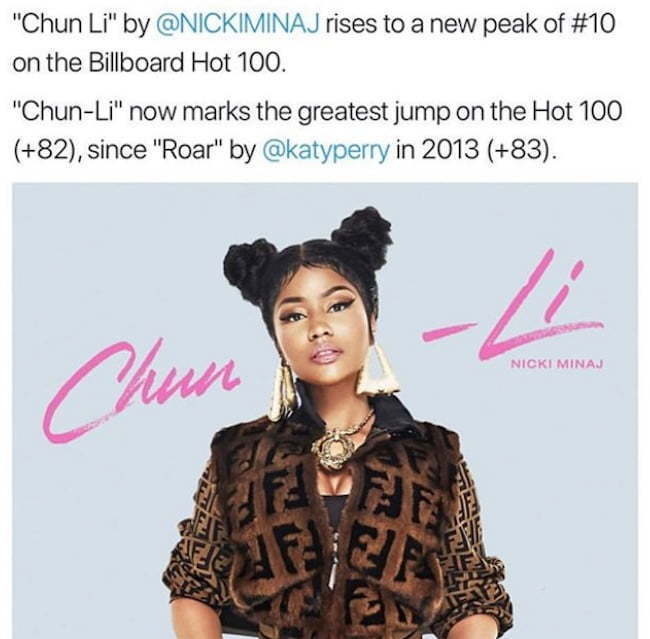 "Nicki planning to crush her whole sh*t when this new album drop," a birdie told Urban Islandz. "Cardi B been taking all these subliminal disses at Nicki for a while now so no one should feel sorry for her or be surprised when Nicki come for her. People love to paint Nicki as the bad guy when they well know that Bardi been walking sideways the whole time."
Nicki Minaj has not given us a title or release date for the project, but we're told that it's coming soon. In one of her last interviews, the "Barbie Tingz" rapper says she is going back to her roots for her next album because everyone is too filtered these days. She also said the LP will be the best album she released over her career and will leave fans jaws dropping to the floor when they hear it.
So far she has been proving herself correct because her new single "Chun-Li" shot to the top ten on Billboard Hot 100 last weekend and is showing signs of more streaming and chart gains this week. "Just look at how well her new singles are doing on the charts everybody jamming Chun-Li right now and there is a whole album full of bangers coming," our Nicki peep told us.
Some fans on social media are not here for an all-out beef between Nicki Minaj and Cardi B and are suggesting that they work together rather than tearing down each other. "C'mon rather than these petty beefs why don't Nicki and Cardi hit the studio together and show the guys what girl power can do," one fan wrote while another added, "This is why females are not taken more seriously in the biz cuz only two women rapping right now and rather than work together they are beefing smh."