Blac Chyna and YBN Almighty Jay's relationship is reported a publicity stunt.
The couple has been going strong for two months now even when a lot of folks online were saying that it wouldn't last a week. Since Blac Chyna, 29, started dating YBN Almighty Jay, 18, there has been a ton of rumors about the couple and the latest tea is that their relationship is one big publicity stunt. Here is what we've been told.
A little birdie behind the scenes told us that YBN Almighty Jay's management and label manages to craft up a deal with Blac Chyna for her to play the role of his older girlfriend and the publicity would help his budding music career take off. We're told that she was paid half a million dollars to do the deed.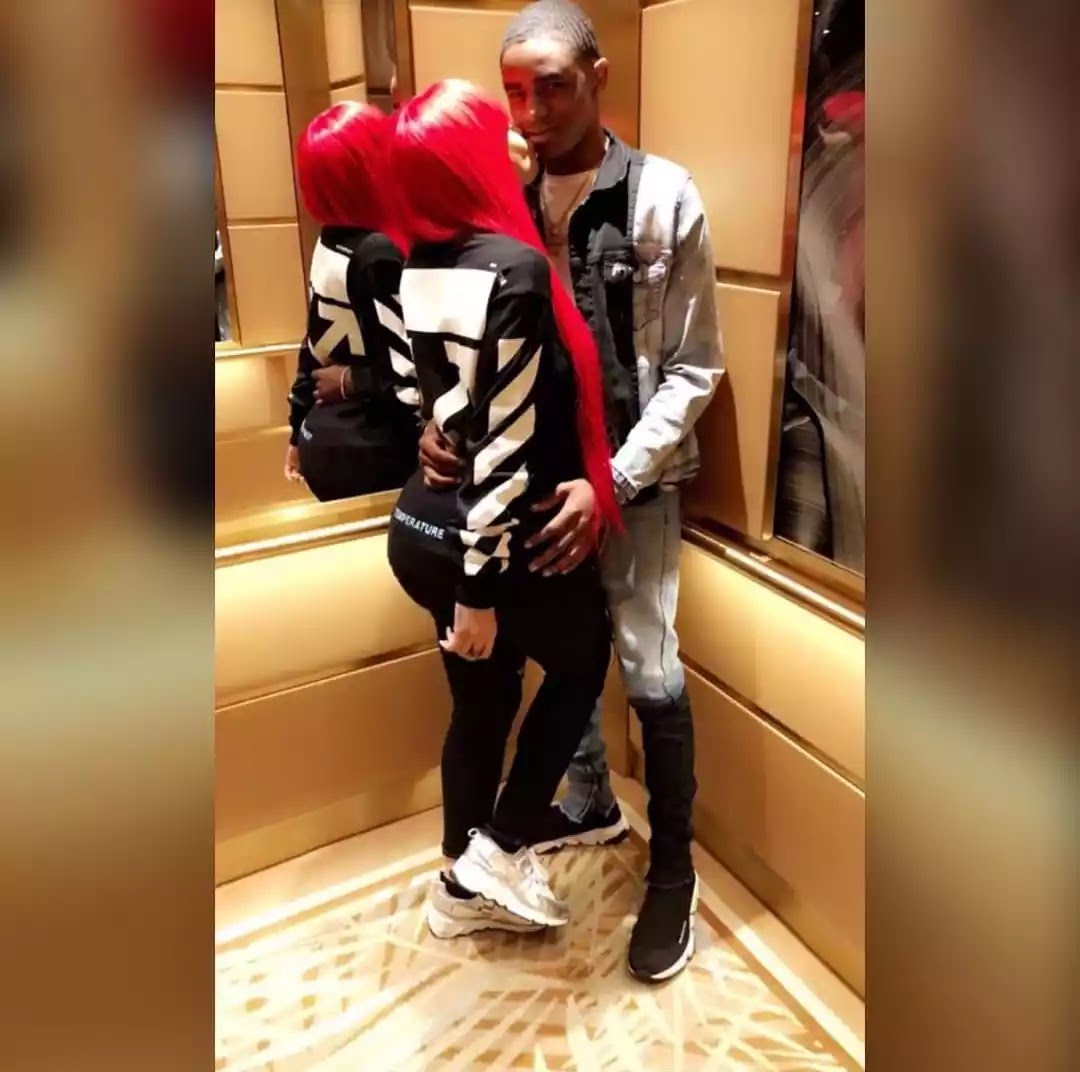 When we asked if their relationship is legit, our source said that they are definitely banging and it seems like they are falling head over heels for each other. "They definitely fu***** and are into each other but everything started as a grand scheme for publicity," sources said. "Chyna knows that these relationships don't last, they never go anywhere, there is no future, so she is just enjoying the limelight and making her bread from it. YBN career is benefiting from it and dude has ho*s all over him and his music popping so everybody winning."
Last month, YBN Almighty Jay reveals that he wants to have a baby with Blac Chyna and earlier this month he asked her to marry him on Instagram. We're told that that is all part of the move to drum up more publicity and grab more headlines in the media.
Perhaps this is YBN's way of trolling the media or maybe he is genuinely in love with Blac Chyna and wants to marry her and start a family.