Yanique Curvy Diva has issued a stern warning to her rumored boyfriend Marlon Samuels.
The two have been rumored to be dating for the past few weeks but neither of them ever confirm or deny the rumors. Seems there are now some bad blood between the two and shots are being fired on Instagram. Earlier this week, famed cricketer Marlon Samuels fired off a shade at the Curvy Diva on his Instagram Story. He posted a photo of a female on a boat with the caption, "Body real too lol lol, Instaboy lawyer hot."
That same day he posted a pic of himself at the shooting range with the caption, "Dem a fret now Instaboy coming to sink the island. I have 25 interviews to do and I will be a guess on the magnum king and queens show." In the same post, he tagged Ishawna.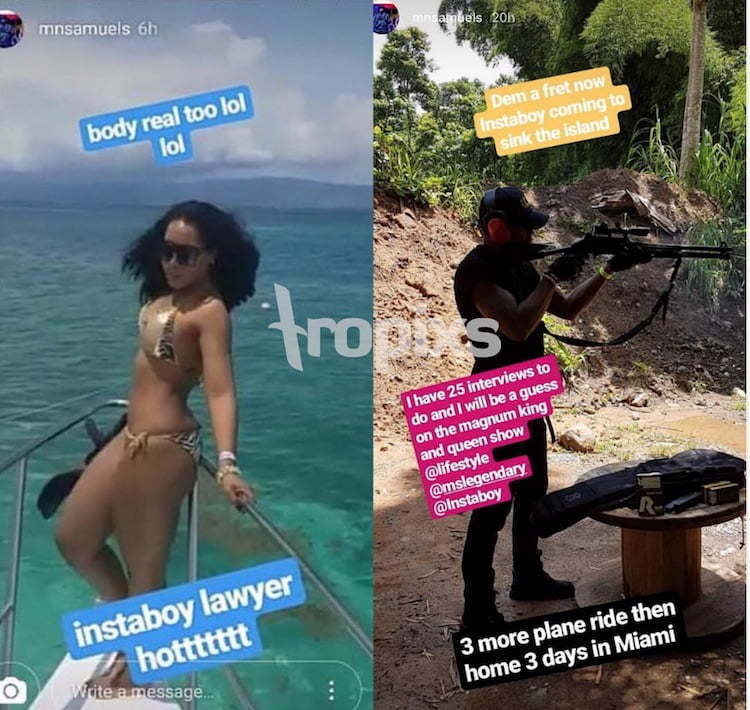 Yanique Curvy Diva wasn't amused by the fact that Samuels will be on the show she has been hosting for years. She fired off a cease and desist request on Instagram telling the cricketer to back off or else she will get a restraining order.
"The worst thing to do to a man is to bruise his ego," she wrote. "He's gonna act out, throw shade and try his hardest to hurt you back. I know I'm heartless and I try to do better but intelligence is at the top of the list of characteristics I look for in a man and clearly that wasn't your strong point. I get that you're venting but stop stressing me stay away from my workplace magnum kings and queens, don't beg them to book you, I'm taking out a restraining order, enough is enough."