21 Savage and Amber Rose relationship seems to be over.
The couple that we were all rooting for in 2018 might have already called it quits after just eight months of dating. Their fans started speculating from last week when they suddenly wiped each other clean from Instagram and unfollowed each other. 21 Savage has also been posting videos of himself over the past couple of days listening to old school R&B music leading some fans to suggest that he is going soft because of Amber Rose.
Turns out there may be some truth to that. Perhaps Savage is just missing his boo and using some of that good old Boys II Men classics. Last month, the couple was also spotted arguing with each other while leaving a party in Los Angeles two weeks ago. That was the first sign of trouble in paradise.
The couple has not addressed the breakup reports, but Amber Rose left a cryptic message on the Gram last weekend. "If she falls under any of these, she stressful, D cups and up, big booty, thick thighs, natural hair, eats, sleeps, and breathes," she wrote and then added in the caption, "But I'm really sweet too."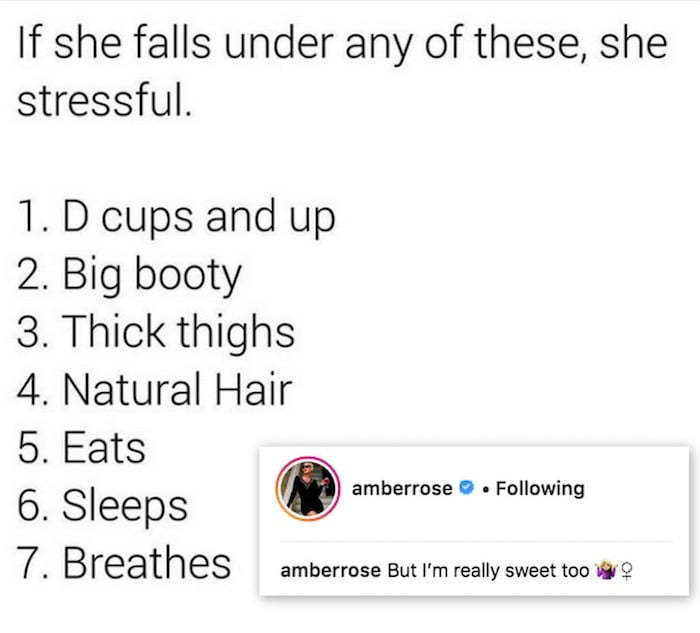 21 Savage is already back to making music. The Atlanta rapper previews a remix to Drake's "God's Plan" where he raps "I only love my chopper and my 'Rari, I'm sorry" which is a play on Drizzy's famous line where he raps "I only love my bed and my mama." Perhaps we will get a new mixtape or an album from him soon. Afterall, some of the best music are inspired by breakups and heartbreaks.
21 Savage and Amber Rose have had a good run. Eight months of dating is like light years for celebrities, these relationships just don't last. There are also some rumors that Wiz Khalifa and his girlfriend have broken up.
https://twitter.com/julianaaa_xox/status/973396806934712320
https://twitter.com/L0rdJu/status/973565019555278850
amber rose & 21 savage broke up too?? I didn't like them together anyway ?

— Chanel? (@kiaraachanel) March 13, 2018
Well damn big sean and Jhene aiko broke up & amber rose & 21 savage. Damn what's going on?

— B.Mallory? (@ThaChosen1Bmall) March 13, 2018