Popcaan picked up four Your View Awards last weekend to earn the title of the night's biggest winner.
Meanwhile, his dancehall rival Alkaline, who went into the YVA with the most nominations, picked up only one trophy for Favourite Dancehall Artiste of The Year. Alkaline received seven nominations this year and Vybz Kartel didn't get nominated because of some rule changes. Kartel's former student, Popcaan, proves he is a major force in dancehall by picking up some major awards like Favourite Local International Artiste of The Year, Favourite Music Collaboration for "We Pray" with Dre Island, Favourite Male Local Artiste of The Year, and Favourite Caribbean Artiste of The Year.
Ding Dong and Ravers Clavers picked up a combined four awards. The dancer turn deejay won Favourite Male Dancer of The Year, while his dance outfit won Favourite Dance Group. Group member and daughter of Beenie Man, Desha Ravers, won Favourite Female Dancer of the Year, while Kool Ravers won Favourite Dance Move for the hugely popular dance move "Fling Yuh Shoulders."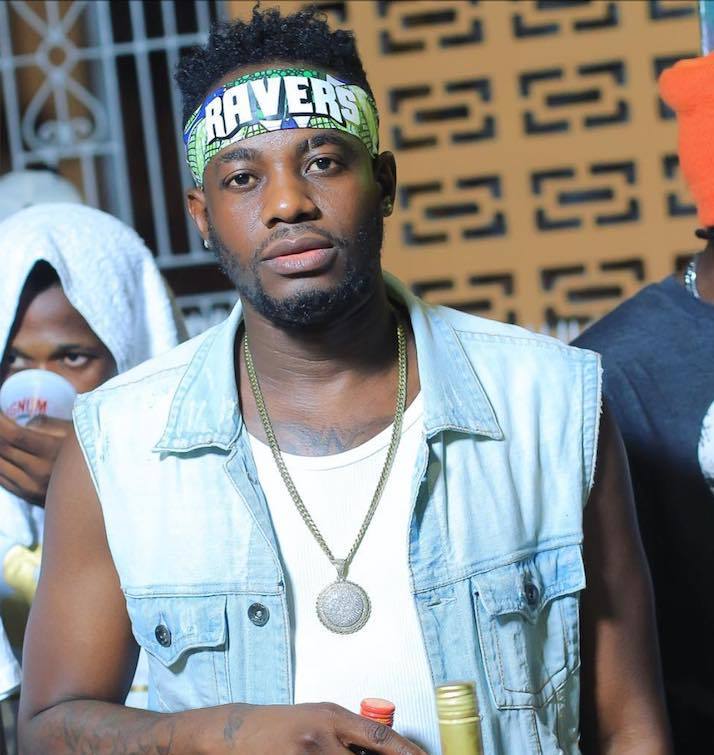 Ding Dong says explains why Ravers Clavers have become a staple in dancehall over the last few years. "People gravitate to us because we put in the work an' we're real in the streets," he told the Observer. "I have been winning this award for years, from the show first started. I feel we should give the younger dancers coming up a chance to win awards like this. Look at Desha, she won her award, an' Kool Ravers won his award. There are so many talented dancers out there an' a fi dem time fi shine now."
Dancehall legends Sly Dunbar and Robbie Shakespeare was award with a Lifetime Achievement Award at the Your View Awards on Saturday night at the National Indoor Sports Center.
Dancehall diva Spice won two awards for Favourite Local Music Video Concept for "Sheets" and Favourite Female Local Artiste of The Year. Chronixx also picked up two awards for Favourite Local Album of The Year for his Grammy-nominated LP Chronology and Favourite Local Chart-Topping Song of the Year for his mega-hit "Likes."
Aidonia won the award for Hottest Summer Song "Yeah Yeah."