Kim Kardashian shares an adorable first full photo of her baby girl Chicago West.
Kanye West and Kim Kardashian welcomed baby Chi on January 15 via a surrogate mother. The Keeping Up With The Kardashian star later revealed her name Chicago West or Chi (Shy). Since the couple welcomed the toddler we've only got a glimpse of her twice, once in Kylie Jenner's big reveal video and another time in her stroller.
On Monday, Kim posted the photo with face filters from SnapChat on both of them. You can tell that little Chicago looks just like her mommy. Regardless of what you may think of Kim Kardashian and Kanye West, you have to agree that they make some good looking babies.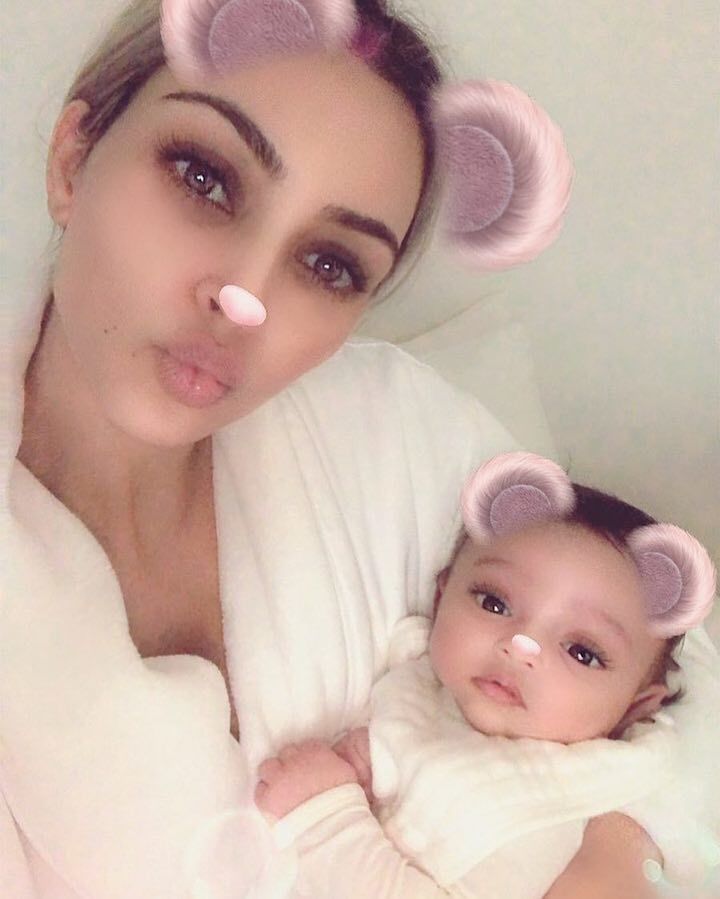 "The connection with our baby came instantly and it's as if she was with us the whole time," Kim Kardashian wrote on her website while also explaining why she had to have another child via surrogate.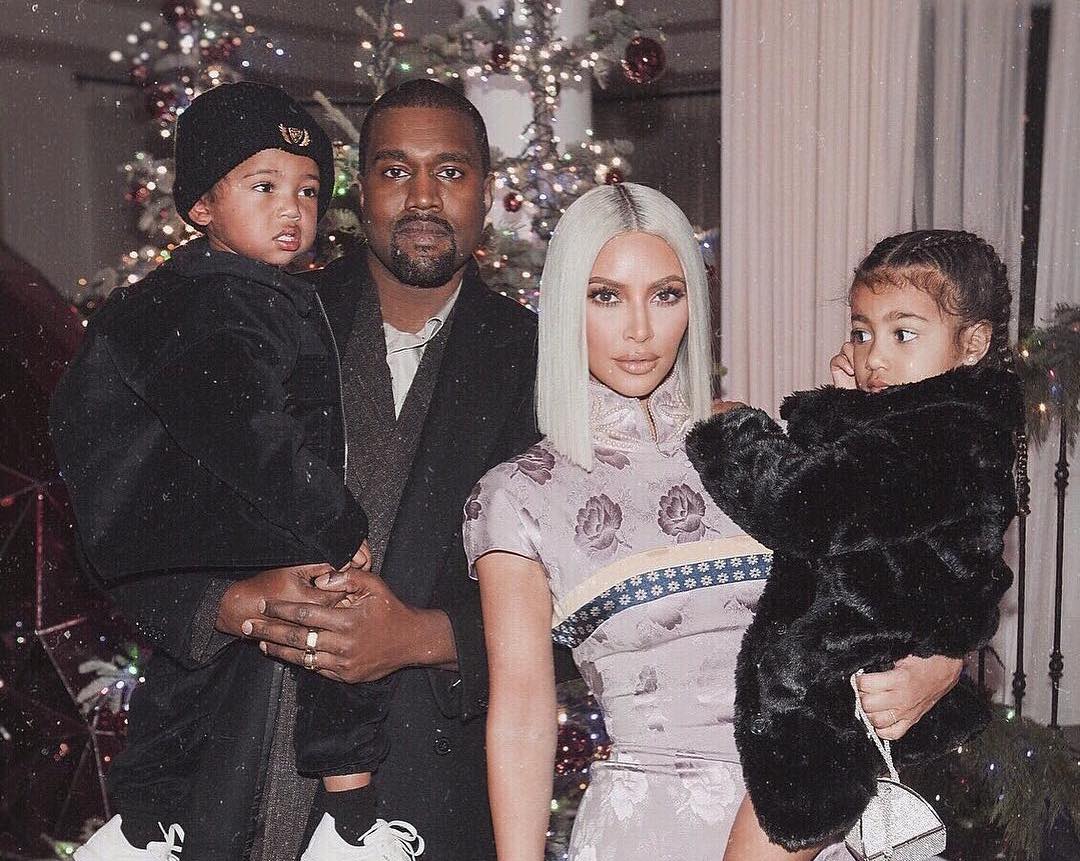 "Having a gestational carrier is definitely different, but anyone who says or thinks it's the easy way out is completely wrong," she added. "People assume it's better because you don't have to deal with the physical changes, pain or complications with delivery, but for me it was so hard to not carry my own child, especially after I carried North and Saint."